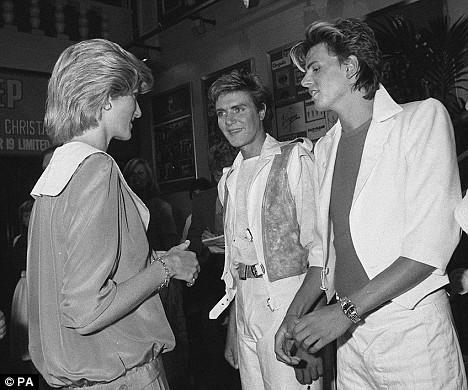 The belligerent life of being a rock/pop idol.
A new tell all book, 'In the Pleasure Groove,' courtesy of Duran Duran's John Taylor is set to come out and already the book is promising to be a spicy read (then again what else did you expect with this famous boy band?) as its author has gone about and releases salivating snippets.
Reveals Taylor: "In the left-hand corner of each page of the US itinerary, there was a number, usually 18, 21, or 20. It was months before I was let in on the secret. The numbers referred to the legal age for sexual intercourse in that particular state." 
All this of course in order to avoid almost certain arrest.
But it gets better. In such a state of flux where the lads as they toured the US they even had to have notes written describing what day it was and which city and state they were in as the constant abuse of drugs and alcohol by then were taking a toll.
Says Taylor of his party days, especially during one point while he was in NYC: 'I'd never seen more drugs in my life' and that 'the access to cocaine was unlimited.'
He continues:  'Everyone wanted to party with me, but behind the party face, I was caught up in a vortex of fear, arrogance, loneliness and extraordinary popularity.'
Now 52, the musician has admitted in the past that he is lucky to be alive and that his party days are way behind him as he now lives a healthy lifestyle in LA where he now resides. That said he is aware that his addictions are still there and keeping them at bay takes a lot of work.
The rest of the band are also a lot more calm – singer Simon le Bon, 53, has been married to wife Yasmin for 27 years and they have three children together.
Nick Rhodes, 50, who once partied with the likes of Andy Warhol and Grace Jones at Studio 54, recently admitted that he doesn't go out much anymore.
Ultimately one has to wonder if Mr Taylor's efforts are the aspirations of a cathartic feel good book or a cleverly disguised effort to remind us being a rock star is fraught with peril even for aging pretty boys…
above image via dailymail.co.uk
below image via people