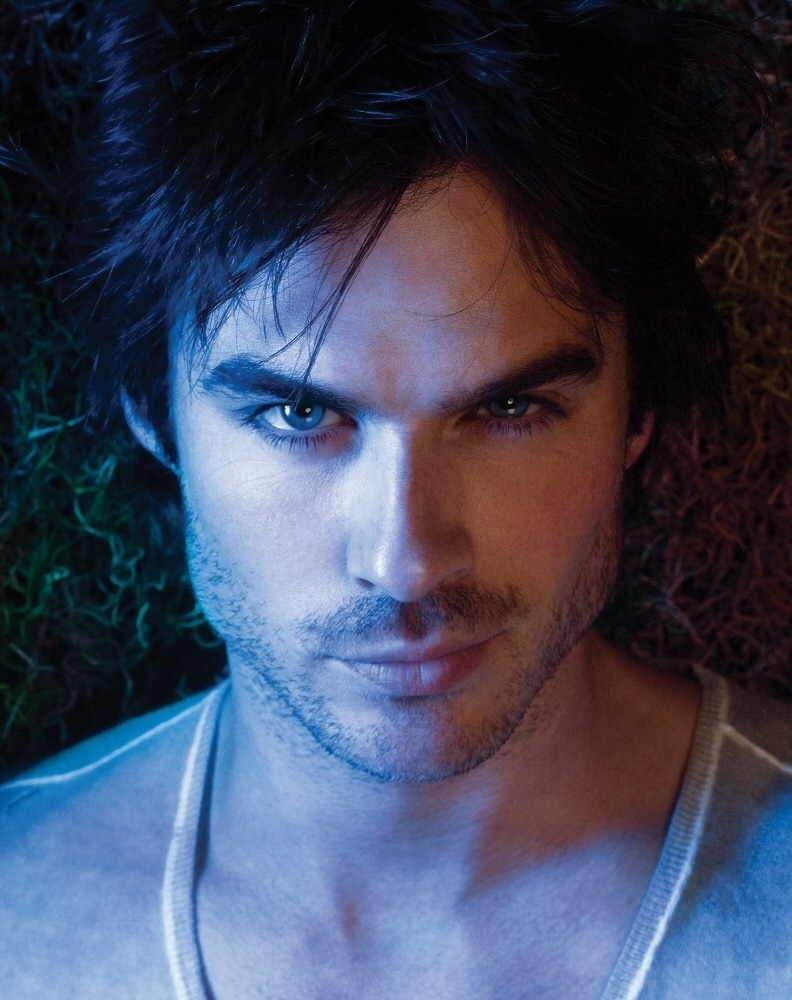 It seems Hollywood heart throb (yes kids, my eyeballs are doing back flips looking at this hawt bixch too) Ian Somerhalder is on a mission to convince Hollywood honchos that his shiny velvet ass gets to play the part of seducer and dominator, business magnate, Christian Grey of E L James' 50 shades of Grey.
Word on the street is that so inspired is the 33 year old Somerhalder, the Vampire Diaries star to get picked for the role he has literally gone on his hands and knees begging possible slated film director Bret Easton Ellis the opportunity to play the role of hawt bixch of the seductive and dominating kind.
In fact so desperate to play the role the actor has now gone on to twitter to publicly campaign (are you surprised?) to be booked for the role:
"Id so love to be Christian Grey w/you & Angelina Jolie. Ive only waited 10 years to do a movie w/u. Im grown up now-no worries."
Grown up or well hung?
Ellis for his part tweeted back (yes this shit makes me salivate to):
"I'm glad you're as excited by the prospect of Fifty Shades of Grey as I am. (though I've heard that Angelina is not involved…)"
Of course in the event our velvet smoky boy doesn't get the role I can think of at least one actor who I could watch all day long seduce me and youback and forth. Guess who bixches?
'Fifty shades of grey' leads to increased sales of sex accessories.
50 Shades of Grey now banned in three state libraries.
Fifty shades of Grey- how women are giving up sexual autonomy and loving it.