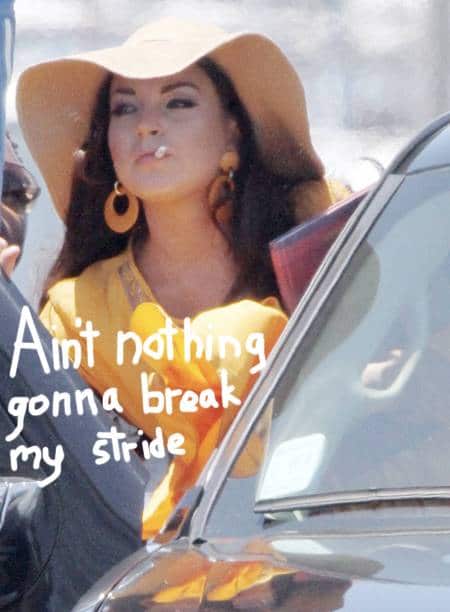 Lindsay Lohan wants to prove to you she's around if you want to party.
perezhilton: Less than 24 hours after paramedics treated Lindsay Lohan for exhaustion on the set of Liz & Dick, the 25 year-old party animal was back to business as usual.
Back to business cause that is Lilo's business. The acting gig is just a filler.
LiLo, Pretty Little Liars star Ashley Benson, Busy Phillips, and Haylie Duff were all caught getting cray at WeHo's Chateau Marmont Saturday night until after the restaurant closed in the wee hours of the A.M.
As one stunned eyewitness observed:
"For someone so exhausted, it was shocking to see her out past 1 a.m."
Of course what strikes one as odd for someone who's been tweeting that they have been on an 85 hour work schedule in the last 96 hours you'd perhaps expect them to be taking it easy, or getting some much needed sleep. Not Lilo. Then again isn't it why we love our collective hero?
Lindsay Lohan would like to remind you no one works harder than her.