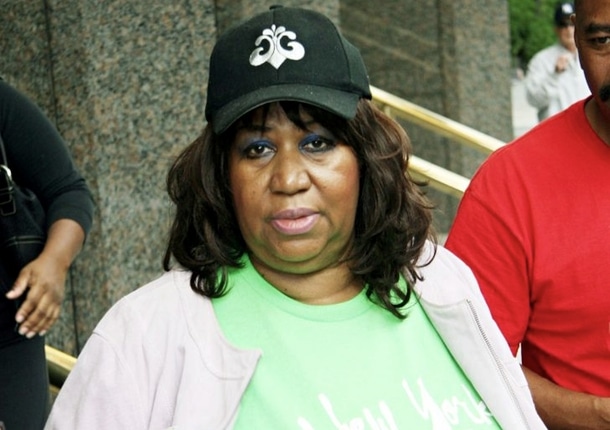 Aretha Franklin doesn't care what you think of her.
At $40 000 a plate you would think Aretha Franklin would want to get her full monies worth. But not Aretha. According to the paparazzi camped outside Sarah Jessica Parker's house where guests arrived she was the first to arrive and the first to leave. How long did she stay you wonder? A combined quality time of 20 minutes. That's $2000 a minute. That's a half a glass of the good shit, a deep sigh at the garcon taking your coat and a barely a handshake at Prince Obama who may or may not have been there when your pony ass came and arrived.
But what do I know I've never had to fork out anything more than $75.99 for one of those all inclusive dinner buffet you get at one of those Caribbean restaurants full of German tourists with sandals and white socks. And let me tell you I was the first one in and the last one out. That's $75.99 I'm talking about son.
But just in case you think Aretha didn't dabble in the good shit, this is what she told tmz:
On her way out, Ms. Franklin told us the food was impressive … "chicken with a mustard sauce, diced tomatoes and a lot of relishes on the side of the plate."
She added, "Very tasty."
Very tasty indeed. Don't you wish you had impeccable dinner manners like Aretha? I know I do…