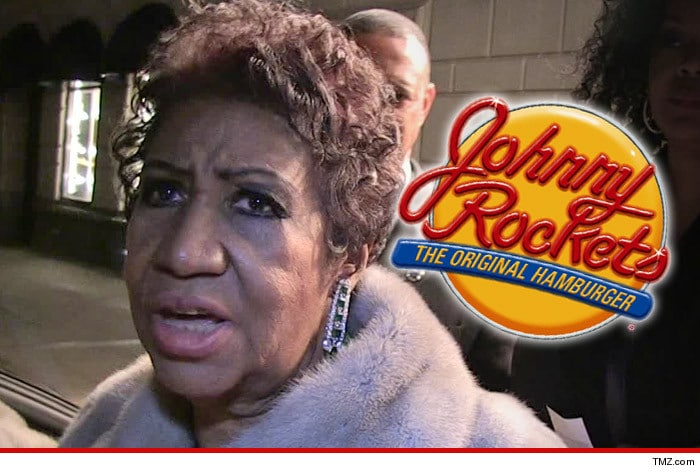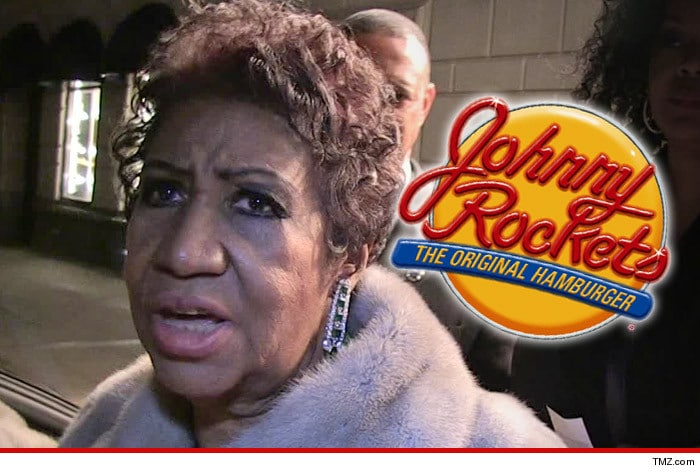 Aretha Franklin, famed soul singer has come to find herself in an altercation with a Johnny Rockets waitress who took umbrage with the iconic singer when she attempted to eating her take out food at a table.
The incident which unfolded this past Tuesday at the Canadian side of Niagara Falls came to happen after the legendary singer ordered a hamburger at the restaurant chain after performing a sold out show.
It was when Aretha Franklin, 72 took to sit down and eat her burger (at what she would later describe as one of of the many empty tables) that a waitress reproached her, telling her take out customers were not allowed to sit down and eat their food. Presumably because the waitress would ostensibly be denied a tip or a place for another sit down customer who would tip, given the nature that servers hardly ever see a tip for take out orders.
After the tongue lashing Franklin came to receive, the singer told that the server was 'very rude, unprofessional and nasty.'
Of question was whether the waitress was aware of Aretha Franklin's cultural status, where she'd normally be given a free pass, but then again one wonders if that should in essence give such individuals privileges that most of us are not afforded by virtue of following service policy?
Franklin would later tell that her nephew who was there at the time mentioned who Franklin happened to be with the waitress telling 'she didn't care who she was.'
Told Aretha Franklin by way of the nydailynews: 'She's a public servant and she shouldn't speak that way to anybody, celebrities or non-celebrities,'
A Johnny Rockets spokeswoman says the franchise owner is sorry for the actions of 'a new and very young employee.'
She says the owner has spoken with the employee and has clarified the takeout policies.
Franklin for her part doesn't believe the worker should be fired, just 'spoken to.'
'I like Johnny Rockets and I'll go on liking Johnny Rockets, but not that one,' Franklin said.
above image via tmz