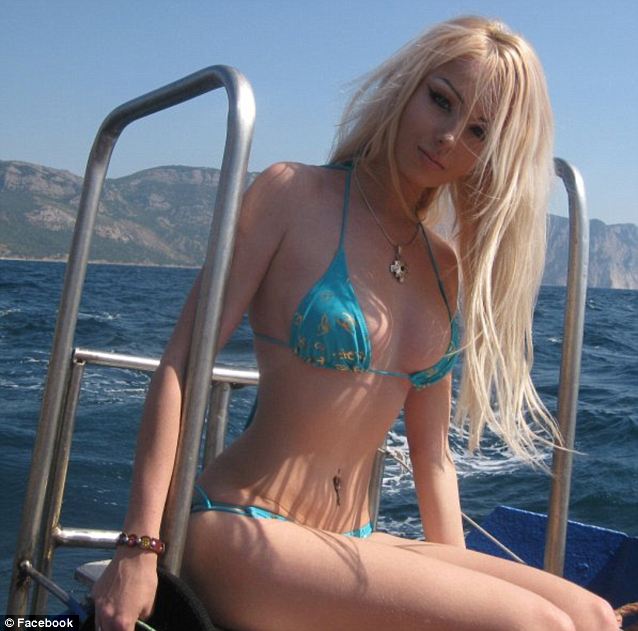 Living Barbie doll stars in high fashion shoot for V magazine.
Barbie doll from Ukraine…
Could it be true? Pundits are starting to wonder yes, despite allegations of photoshopping. The gambit? A 21 year old Ukrainian model aspiring to replicate the fine porcelain features of Barbie doll (literally) has gone under the knife over a series of operations in an effort to exact the picture perfect stylization of every young girl's fantasy  (well at least to some conjectures…)- a porcelain white girl with a thin waist and large breasts.
Accompanying the so called transformation is a spoof video (could it be described any other way, to even venture to think it was all legitimate is I am afraid too much even for this media whore commentator- I know everyone's a media whore right?) which depicts a hilarious transformation of our Ukrainian hero, Valeria Lukyanova.
For those seeking accreditation on the phenomenon there is of course Valeria's facebook account (which to date has just on 2300 fans) and her personal blog (which is beyond surreal) from which she muses about making music, astronomy and meditation (of course right?).
In fact Valerie has gone so far as to argue that she is "the most famous Russian woman on the Russian-speaking internet." Hmm. Could it all be true? Never mind that her personal youtube channel,trickatreat Amatue, has over 1.5 million video views.
At present Valeria is seeking followers to her ever growing fan base. Should Kim Kardashian be worried? Should we expect a reality show anytime soon? Or is Valeria some middle aged gangster frumpy has been having a good old laugh at our desperate desire to believe in the impossible?
Oh dear what ever happened to liking a woman that resembled what mother nature intended her to look like, soft, toned in the right places and a smattering of imperfections that we could all love and adore…?
Never mind, I'll take my freak any day of the week, in small doses of course….
For more for on similar adventures and aspirations of the Barbie inclined go to ibtimes
Valeria Lukyanova: Ukraine model real-life Barbie