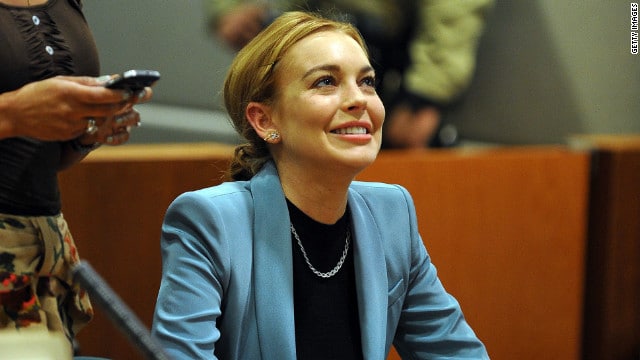 Lindsay Lohan would like to remind you that you are going to have to try harder than that if you want to bust her majesty…
Oh dear not even a week has gone pass since our collective hawt mess Lilo was given a high five by the Los Angeles legal systemand allowed to bypass jail and re acquaint herself with society without a legal paper that no longer said 'wanted dead or alive' over her torso that the 'troubled' actress is once again in the center of allegations that she was involved in a physical altercation at a Hollywood nightclub this past Thursday that the actress apparently instigated.
That said, the actress has come out over the weekend, telling TMZ, that the assertions are ridiculous because her royal highness wasn't anywhere near the club where the altercation is supposedly have happened to take place.
tmz: As TMZ first reported, a woman filed an incident report with the West Hollywood Sheriff's Department, claiming Lindsay started a fight with her inside a nightclub last week. 
According to our sources, Lindsay didn't even leave the house that night. We're told Lindsay stayed home and watched TV that night — she's currently catching up on the Showtime show "Homeland."
Catching up on tv because Lilo would like to remind us she's a reformed citizen of the world who no longer partakes in the nefarious behavior that was once her staple and raison d'etre and has at the insistence of her conscience become a stay home good girl who nonchalantly sips chamomile tea as the world around her self destructs.
According to TMZ, the actress is said to be frustrated that all the unwelcome attention keeps finding her way. Which is akin to saying that the 'actress' is perturbed to find herself the poster child of irredeemable behavior but the welcome gladiator when those same allegations help her landing those campaigns that for any other out of work actor would have dried up the moment we all went to a commercial break….a decade ago.