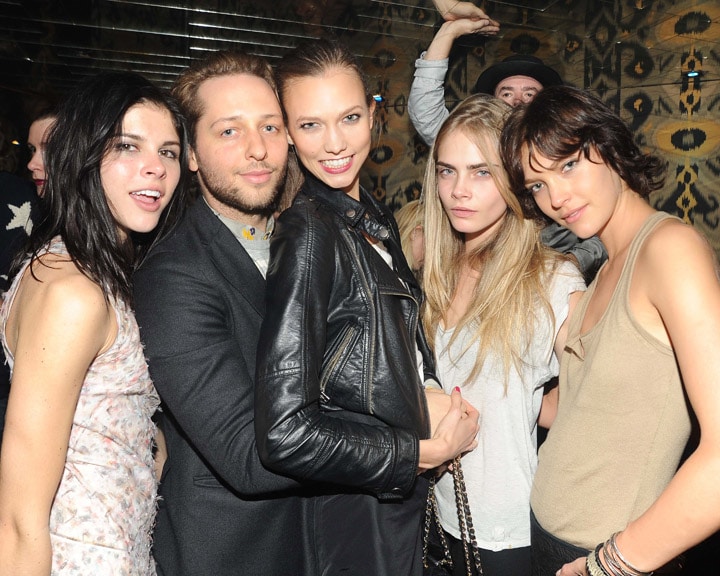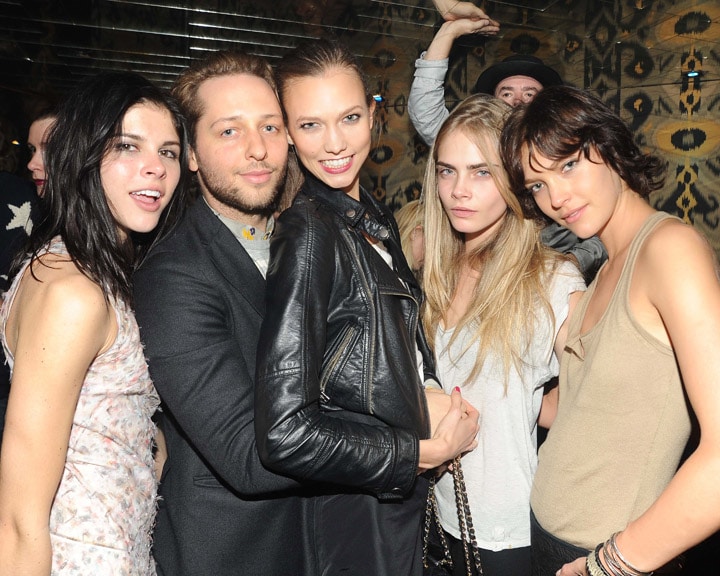 GrandLife, Milk MADE & illesteva Present This is New York.
Kids the good looking types with their high bone chiseled features might be missing in NYC but fear not as some of them were seen cavorting last night in Paris' famed hawt venue Le Regine in celebration of all things glam, uber and tre French in accordance with the finale of Paris Fashion week there.
As hosted by NY darling designers, Billy Reid and Timo Weiland and Maguire Steel, Grandlife's 'This is New York' party saw a very chic turn out indeed. Invited and present at the boite last night were (yes one day I will glam amongst you all too -blah!)  as follows:
Katy Perry, Singer, Sky Fereirra, Singer, Arizona Muse, Model, Karlie Kloss, Model, Andre Pejic, Model, Cara Delevigne, Model, Stella Schanbel, Actress/Writer, Annabelle Dexter Jones, Socialite, Hannah Bronfman, Socialite, Javier Garcia, Designer for Verlaine, Kate Lanphear, Style Director for Elle, Miguel Enamorado, Fashion Director at Interview, Derek Blasberg, Senior Fashion News Editor at V Magazine, Magnus Berger, Co-Founder of The Last Magazine, Tenzin Wild, Editor in Chief of The Last Magazine, Emily Weiss, Fashion Assistant at Vogue/"Into the Gloss" Blogger, Johnny Wujek, Stylist, Natalie Joos, Casting Director.
Don't you wish you were this glamorous? Unless of course you already are??