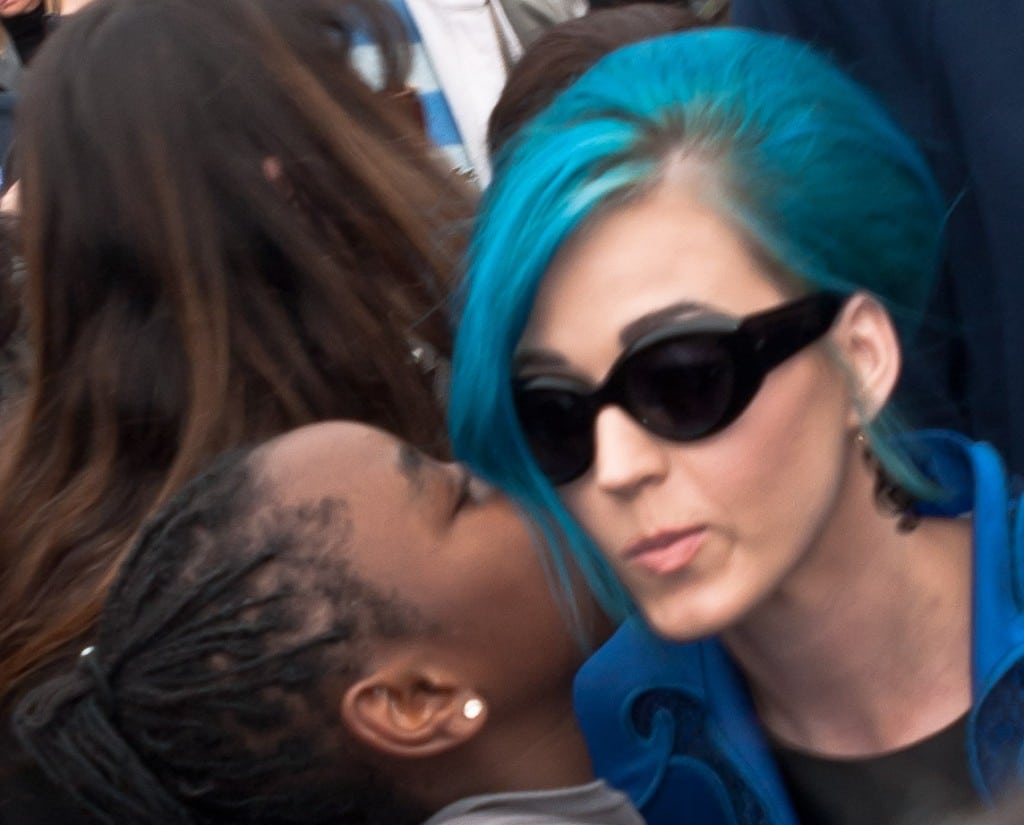 Paris. March 3rd 2012. Courtesy of Dan Stern of streetfashionmonitor.comwho was shooting away at the 2012 Paris Autumn winter collections this morning:
Katy Perry after the Viktor & Rolf Ready-To-Wear Fall/Winter Show, today Saturday March 3 at the Espace Ephemarie Tuileries, Jardin des Tuileries…..
Kate solo , with French escort, with random fans & mobbed by the Papparazzi ….. interesting pic with the little girl ….. look carefully at Kate's expression……… Kate was mobbed but remained cool calm collected & ultra friendly & social at all times
Check music theme earrings to remind us even though she is a fashionista …. music is her 1st love ……. 
On a personal level went through physical hell & verbal abuse from the French Paps to get these pics …… regular gym work outs and I dont  give shit about the French helped me big time …….. !!