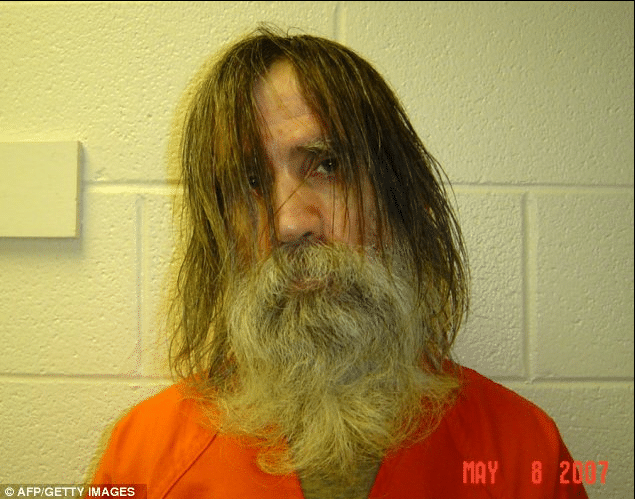 A man has been awarded one of the largest prisoner civil suit settlements in the country after receiving $22 million for suffering inhumane treatment at the hands of authorities after he was arrested in 2005 whilst driving intoxicated and then locked in solitary confinement for 2 years at New Mexico's Dona Ana County Jail.
In the suit, Stephen Slevin claims he never got a trial, instead languishing in solitary confinement for a period of 2 years. So ignored was he, Mr Slevin was forced to pull out one of his own front teeth after he was continuously passed over for dental care.
nbcdfw: "'[Prison officials were] walking by me every day, watching me deteriorate," he said. "Day after day after day, they did nothing, nothing at all, to get me any help."
Slevin said he made countless requests to see a doctor to get medication for his depression, but wasn't allowed to see one until only a few weeks before his release. He also never got to see a judge.
Visit msnbc.com for breaking news, world news, and news about the economy
Are we to assume Mr Slevin was an imminent threat to authorities? Was he a maladjusted prisoner? Or was he simply the victim of a capricious local jail that relished in punishing him and or others like him? Or worse was Mr Slevin a victim of a systematic attitude amongst authorities towards those who find themselves locked up? What then does this suggest about the way crime and punishment is applied? Or is this just a one off case whereby the criminal system would normally work hand in hand with the rights of those incarcerated?
Offers Mr Slevin:
"I wanted people to know that there are people at The Dona Ana County Jail that are doing things like this to people and getting away with it," Slevin, who now suffers from PTSD and believes he will have to take medication for life as a result, said. "Why they did what they did, I have no idea."
When we say live in a free country what do we really mean when instances like Mr Slevin's situation come to the fore? Perhaps freedom is but an illusion and one given mercurially .
theindependent.co.uk: The case throws an uncomfortable light on the use of solitary confinement in the US justice system. At present, an estimated 50,000 inmates are housed in such circumstances, sometimes for years at a time. Dona Ana County had previously offered Mr Slevin $2m to drop his compensation case. It pledged to appeal the $22m award, saying: "we believe we have strong legal issues to raise."
Authorities to date have declined to further comment on Mr Slevin's case. Then again are you surprised?