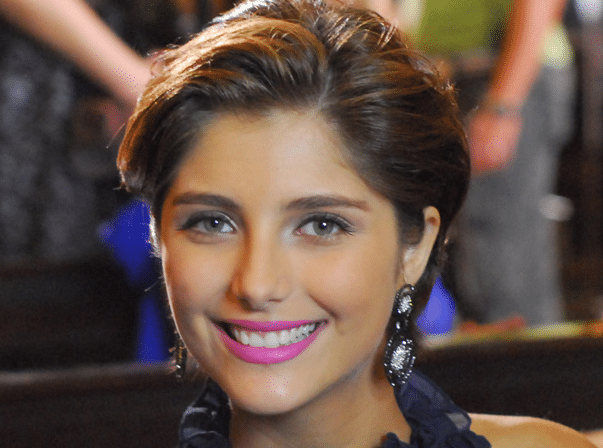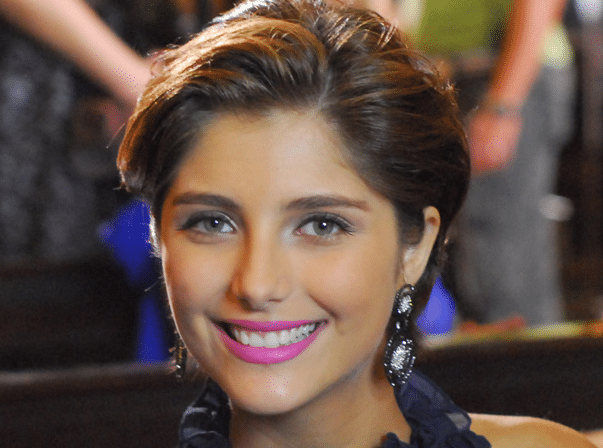 There is an adage that in New York City, you can only have two of the following three things: a job, a boyfriend, an apartment. Sometimes all of these things blend together to form a nightmare of sex, real estate and unemployment. New York has treated me well and after four years I can't complain. I'd be well within my right to complain though; the city has been particularly hard on me this past year and with some luck, I'll be saying "New York, I Love You" again in no time.
My issues started last summer when my ex took over my life. I was working for the Census Bureau downtown and subletting a friend's apartment in Chelsea for $1250 a month. I was unhappy at the prospect of spending a ridiculous amount of money to co-habitate with a stranger in a shoebox all summer, ringing the door bells of those living in much larger luxury spaces.
I began scouring Craigslist for a new apartment to move to. I found a Harlem apartment that was huge, rent-controlled and within my modest budget. I invited my best friend, Alex to live with me and share expenses. In the same day, I scored an amazing vintage internship with a luxury fashion company that soon turned into a salaried full-time job; only in New York could you find both in two days' time.
At the interview, the creative director mentioned that she just moved out of my building in Chelsea and she saw that as a "karmic sign" that she should hire me. She explained about our absentee boss and owner of the company, who lived upstairs and was at the showroom only a few hours a week. The director likened her to the main character in the film, "The Devil Wears Prada." I was warned that things might get hectic when she's there. I took this as an typical 'New York City fashion world' exaggeration and dismissed it. After 5 years of working retail, having free-reign at a four employee company seemed ideal. I'd work full-time over the summer and be able to save money to pay for the new apartment. Then real estate tragedy struck. Alex bailed out a day before the lease signing and moved back to our hometown suburb in Pennsylvania. I needed a new roommate.
Meanwhile, the new job was going splendidly. I spent 10 hours a day, 5 days a week running errands, cleaning up our showroom, bringing glasses of wine to clients on the job. I worked with vintage dealers, online retailers and managed our online accounts, and I got to do some  fashion writing. The occasional celebrity would stop in and chat with my boss. In between duties, I tried on couture, one-of-a-kind pieces that were decades old and reorganize Hermes, Chanel and Prada handbags.
The "Devil" was in once a week, as promised. She would waltz in, throw some bags around, drink wine and leave. I'm not sure she actually realized there was a new face in the showroom. I still thought my job was fantastic. I was living a double life, though. Sleeping on a couch in Chinatown with a friend, then taking the subway to the Upper East Side to sell $10,000 handbags. This was the ultimate example of high/low fashion, I thought.
While getting ready for bed one night, my most recent 'ex' called. Our parents were friendly and we still shared the occasional phone call. Max lived in my hometown  and had interned for Marvel as an illustrator, photographer and graphics guy. I adored him; he reminded me of Clark Kent with a Peter Parker personality and he was five years older, which I loved. We ended things on good terms; his only qualm was that I wasn't a vegetarian and that I loathed Siamese cats (his family had five). His twin sister Melanie lived in Brooklyn and they were searching for apartments too and he, knowing that I found one, wanted advice. I explained about my situation and we decided to  transfer my deposit for a three-bedroom. Things were looking up. With a little luck, I'd have my job, a great place to put my stuff and a neat boy back in my life. I know it sounds like a bad idea, moving in with a boy I used to date AND his sister, but I was desperate.
Melanie, Max and I moved into our huge condo-style Harlem apartment in June, complete with a security system, dishwasher, and central air. Domestic bliss was finally mine. The boy and I walked through the park together, took cheesy photos and pondered at adopting a (Siamese, of course) cat.
One day at work, my boss dropped in, unexpectedly. We were working on a big campaign with RueLaLa, an online luxury fashion retailer and needed to "step-it-up" in terms of our online content. I was anointed web manager and my coworker, who edited photos for us, was fired on the spot; I was given her job to keep things simple. I was horrible at Photoshop and knew nothing about how to properly cast a shadow on a pair of Manolo Blahnik shoes or at  which angles Chanel Classic Flap bags look best from. I panicked. I complained to my M&M about the situation and they suggested finding an intern of sorts. I suggested my new roommate. It would take the pressure off of me at work and it would help him pay rent as Max hadn't found a job in the city yet. Risky, yes, but it seemed like a good plan at the time.
A week went by. Max and I traveled to work together, took lunch together. I taught him to authenticate handbags and we staged photo shoots with 80's style clothing to post on our Facebook pages. We thought ourselves a creative team and often worked on projects after work together, like making new logos and editing the company's website. He wasn't officially hired yet, which troubled him  and his parents. He met with my boss to discuss his position over the weekend and assured me everything would work out.
The following Monday, we were late to work. He suggested that we take the bus instead of the subway and we showed up half an hour behind schedule. My boss was in the showroom, drinking wine. She proceeded to say how we were all expected to be on time from now on and would be given keys for earlier work days. Except for me. I was being "let go." My new roommate was taking my place as creative director. The doorman escorted me out of the building.
Things at home went very downhill from there. Apparently hiring my roommate isn't a conflict of interest for a company but living with a recently fired co-worker is. Max and Melanie's mother contacted my former boss over the weekend and said that I was leaving the company and our apartment, which was untrue. She lobbied for her son to take my place, in exchange for their mother's tailoring skills for free. I was asked to sublet my room and move out.
The Wonder Twin's (my nickname for the duo at the time) had their mother contact the real estate agent and owner of the building; she had offered to buy me out of the apartment. I resisted and was subjected to weeks of drunken rants by my roommates, nasty phone calls by their mother and so on. I wanted to sublet my room, so as not to ruin my rental history on my first apartment and began interviewing candidates. My roommates found a copy of my landlord-approved Craigslist ad, printed it and posted it on the refrigerator with their requirements for my subletter written in. I was routinely ignored by both of them and my things in the kitchen were moved around when I'd return to the apartment.
I was finally forced to call the local precinct one evening: the Wonder Twins had a little too much to drink and began banging on my door, yelling for me to get out of their apartment or I would be hurt. I was able to be signed off of the lease the next day. Max and I had dated and he was charged with domestic (verbal) abuse. He now has a police record. I left that night and haven't seen either of them since. This chain of events left me homeless for another month, bouncing around between sublets, trying to find another job (particularly difficult when your ex/roommate/crazy psycho twin is answering the phones at your former place of employment) and regain my sanity.
I've come to realize that it doesn't matter what apartment you have or how much you make a year. A seemingly great lifestyle is not worth your emotional and mental health! I've learned it the hard way and I'm now given the random update on Wonder Twins- Melanie is modeling for my former company and Max is preparing for a Paris trip in the fall with my boss. I now have a new job, with their main competitor; my current boss hired me on the spot after I told him how I was fired. He thought it was hilarious. Alex has returned to the city and we are taking another shot at finding an apartment. Wish me luck!