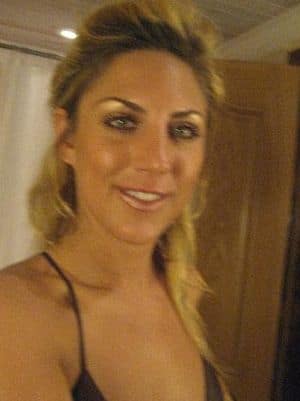 29 year old Kristina Pongracz has today pleaded no contest to second degree murder of her then boyfriend, 77 year old William Herchenrider whom she beat with his cane stick at his mansion last year after he threatened to end the couple's decade long relationship and demand that she leave his home.
With the no contest plea, which is tantamount to admission to guilt although not technically, Ms Pongracz can expect to find herself serving anywhere from 5 years to 40 years in prison with a fine as high of $100 000.
At the time of the beating, Mr Herchenrider it is said was severely injured but did not die until months later at hospital as a result of complications from his injuries. Ms Pongracz it is said at the time of her arrest was found passed out in her underwear with large amounts of blood smeared all over her body.
The murder itself raises a variety of questions. Why did Mr Herchenrider want Ms Pongracz out of his home, why had Ms Pongracz react so viscerally and how is it that a then 19 year old woman finds herself romantically entangled with a then 67 year old man and how is it that ten years later certain fissures in their relationship erupt? So much for dating vast age divides…
Trial was set to begin in March of next year.