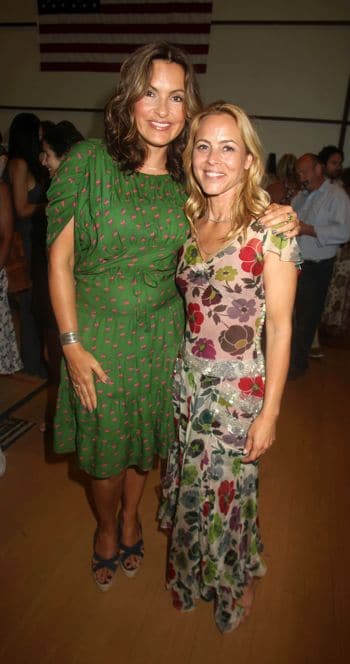 Slightly hung-over from Saturday night's festivities, we awoke  to cover our favorite Mariska Hargitay, who lent her star power to the HAMPTONS FOR HAITI event at the  Ross school.
Also hosting was Cristina Cuomo the newly anointed  editor In chief of PLUM HAMPTONS, the latest and greatest new mag to grace the newsstands of the Hamptons.
Mariska was a joned by her good friend and fellow ER alumna Maria Bello. Maria fresh from a powerful guest slot on "SPECIAL VICTUMS UNIT"  confirmed that her co-star Chris Meloni will not be returning. She assured us however that she will be there for the duration of the season.