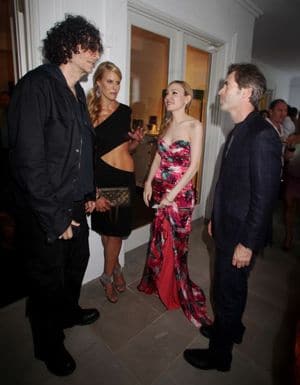 Kids- I didn't get my invite in the mail, but never mind Steve Sands, resident Scallywag photographer did and thankfully for you he made the trek out to the Hamptons to happily snap away. From first hand reports it was a divine affair, with Howard Stern and his hawt wife Beth Ostrosky turning up. But then again last time I turned up to Devorah's little boite I had a cranky neighbor with a shotgun chasing me down the street. But what else is new.
Anyway Ms Rose I'm still very fond of you and kudos to you Mr Mitchell for keeping it all going- it never ceases to amaze me when a publisher can remain in the game- but that my dears is another discussion all together.
Pictures continue onto page 2.