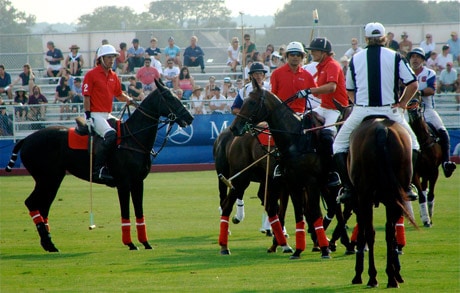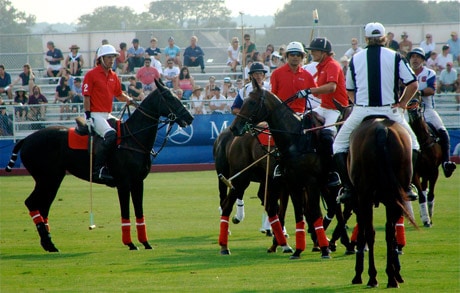 I must admit that before this weekend, the extent of my knowledge about the sport of polo revolved around what I'd discerned from the Ralph Lauren logo—I knew there were horses and mallets involved, but that was it. After venturing this weekend to Bridgehampton for the Opening Day of the Mercedes-Benz Polo Challenge, I still know nothing about the sport, but I have learned that it's the quintessential Hamptons society activity during the summer.
Polo in Bridgehampton is hardly about who wins or loses—I don't think that anyone even pays attention to the announcer—it's about which spectator has the best time—and looks the best while doing it. Held every Saturday at the Blue Star Jets Field up until August 22nd, the fabulous and famous crowd together beneath the white tents for some polo watching and some people watching. The latter was what most interested me so I was out observing the fashions.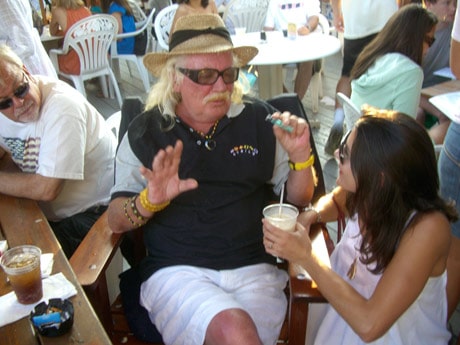 Instead of the wide hats and Oscar de la Renta dresses I half-expected to see, women dressed much more casually, preferring sundresses and the sort. Surprisingly, most of the peacocking came from the men, who sported a wonderful array of colors. White jeans were predictably popular, along with tailored sports coats and bright accents. It was really all about the color, and it was refreshing to see so many men dress so boldly.
Guests mingled and enjoyed the beautiful weather, fueled by libations from the open bar as well as an assortment of snacks and hors d'oeuvres. I personally couldn't get enough of the mini cupcakes passed around in the VIP tent—I must have eaten an entire passed tray throughout the two-hour-long event. Celebrity wattage came from famous faces like Star Jones, Chase Crawford (who hosted last year's opening), Beth Ostrosky and several realty TV stars.
Even though I was a polo neophyte, I still knew about star player Nacho Figueras from the Ralph Lauren fragrance ads and so the day's highlight may just have been spotting him in the front of the Ralph Lauren Black Watch tent. And yes, he's just as beautiful in person as he is in those pictures.
Courtesy of Adrien Field of Garconmag.com