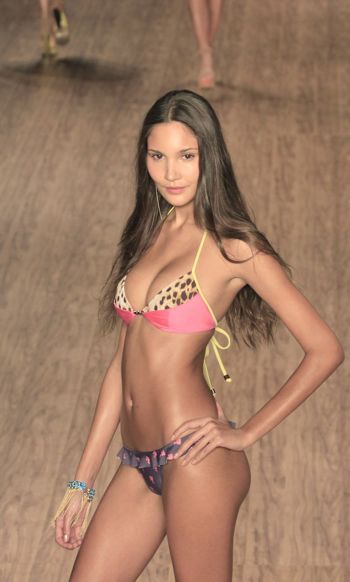 Brazil is the bikini. Which is to say the bikini is also Brazil. That said, when it comes to beachwear what happens at Sao Paulo Fashion week ought to catch your attention.
As fashionista reports: Brazilians dress for the beach like it's the red carpet–the suits here are just as glitzy and glamorous as evening gowns, only much (much) more revealing (they don't call it the Brazilian wax for nothing).
So much for redefining haute couture. That said, let your tongue wag as some of the better designs strut down the plankways.