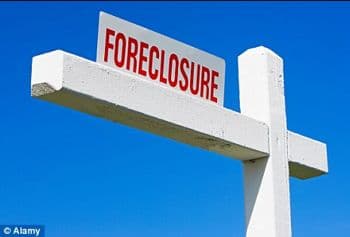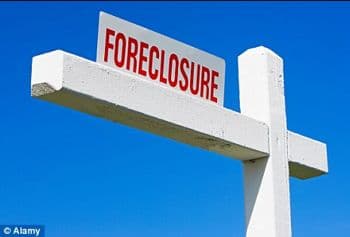 Have you come home to find your life belongings thrown out lately?
dailymailco.uk: A Florida retiree has filed a lawsuit against a company that cleans out houses in foreclosure, after they mistakenly emptied his home.
Upon returning home from a vacation in 2009, an 82 year Tampa retiree, Beniti Santiago Sr received the shock of his life when he arrived to find his home padlocked and his entire life's possessions gone, including pictures of his deceased wife.This after public records show that the home was never in foreclosure.
At the time, Mr Santiago's son called the company involved, whom Mr Santiago has now gone on to sue, Field Asset Services. The company at the time acknowledged it had made an error only to change its mind 3 months later.
Company attorney Chris Helling wrote: 'FAS has found no record of servicing the property to your client.
But Santiago's attorney, J Scott Murphy, claims in the filings agents from Field Asset Services were hired by Countrywide Home Loans to carry out cleanup services to a condominium next door that once used the address 4255 W Humphrey Street before the alleged mix-up occurred.
Mr Santiago's son believes his father's mailbox could have contributed to confusion. He noted the address had been mistaken before by landscapers and unwanted visitors, as one side displays the number '4205' while the other is missing the '0'.
Further investigations from the sheriff's office had the following to say:
'At this time, it appears that a cleaning company for foreclosures (Field Asset Services) may have mistakenly arrived at the residence in error on 9/17/09 and removed its contents.'
Sullying matters is the contention is the sheriff's contention that Mr Santiago's property was valued at $29,100, while he on the other hand argued the true value is $100 000. Never mind the value of sentimental objects such as now missing photos of Mr Santiago's deceased wife, and of course there's the cost of emotional distress and inconvenience too.
Carlin Phillips, a Massachusetts attorney who specialises in cases of wrongful 'lock-outs', said she has taken on hundreds of cases in the last year as foreclosures sweep the U.S.
Based on his experience, it appears unlikely Mr Santiago will ever see his possessions returned.
'We have never gotten one piece of property back,' he told the Times.
To date Field Asset Services has yet to comment on the case but one has to wonder about the apathetic nature of the business of instituting foreclosures on an unsettled community, especially those parties through no fault of their own were just minding their business when they suddenly became the innocent victims of a callous system in deep disregard and acknowledgement of the upheaval their trade actually causes to people- liable or not….
So much for getting the bank's money back…