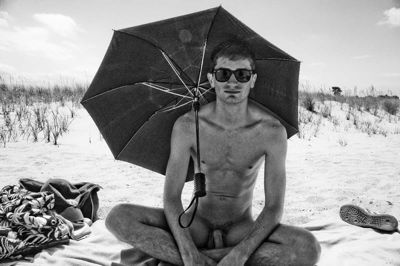 So, where were you Friday evening?! Missing out on countless hot boys at the opening of Josh McNey's first solo exhibit "Protect from Light" at Casa de Costa gallery. The colorful and expansive salon and studio space in Manhattan's Stone Street featured an awesome outdoor deck with an open bar and catered food packed with art enthusiasts admiring Josh's raw and powerful photos. Prior to pursuing photography full time, Josh had an interesting background as an elite recon Marine for seven years as a marksmanship instructor, scuba diver and parachutist.
His images transform the masculine persona and his photos included landscape, still life and portraits primarily of McNey's work with wrestlers, lovers, friends and athletes. Josh's photos evoke a feeling of intense sexual energy, and question the relationship between nature and engineering, dominance and submission as well as other themes exploring identity. Writer Alistair McCartney described the exhibit as the "ideal universe inhabited by the ideal boy".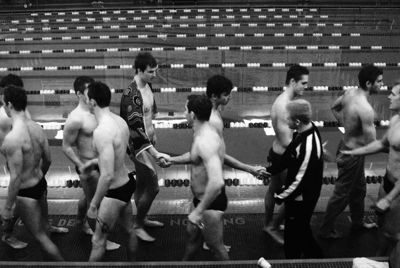 Speaking about the exhibition McNey said, "Being afraid of my sexuality made me afraid to stare. I didn't want to be 'caught' looking at guys. I think this teenage strategy of visual chastity made it all the more urgent that I find a way to legitimize staring. Photography became for me both an apparatus and a metaphor for coming out as a gay man. Showing the work is one more step in that direction."
The exhibit will be held at 11 Stone Street through June 9th, 2011. Go here for more details.
Images below courtesy of John Wenrich for Scallywag.