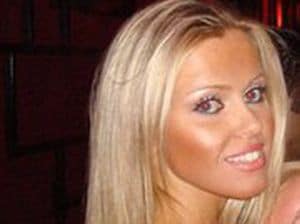 Say goodbye to Nikolai Rakossi…
After allegedly stabbing his girlfriend Tatyana Prikhodko, 56, along with her daughter Larisa Prikhodko, 27, the Russian national is thought to have fled to his native Russia before the police were notified of the horrific crime that took place in Larisa Prikhodko's Sheepshead Bay apartment.
It was the younger Prikhodko's 3-year-old son that alerted the police that she was missing after she failed to pick up him up.
When told neither appeared at work, the officers went to the mother's apartment three stories higher in the same building, broke the door down and discovered one of the victims just inside.
The other was found in a bedroom. Both were stabbed repeatedly in the face and torso, and there was no sign of forced entry at the apartment, sources said.
You've got to wonder, why take it so far? Rakossi couldn't just get up and leave to go back home to Russia without slicing-and-dicing his girlfriend and her daughter?
Did Rakossi act in fit of passion or rage? Or maybe he just quite fancied the idea of killing the duo, perhaps. Whatever it was, it couldn't possibly be worth a lifetime of hoping to avoid capture could it? And the ultimate question, what was it that caused Nikolai Rakossi to finally snap?