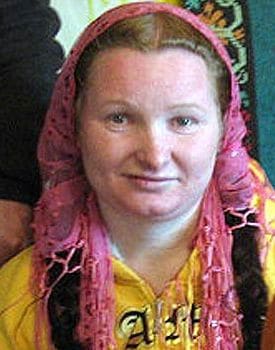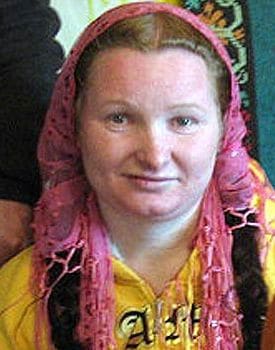 Out of the UK Sun (where else?) comes the story of Rifca Stanescu and her family tree.
sun.co.uk: Mum-of-two Rifca Stanescu was 12 when she had her first child Maria.
She urged the girl not to follow her example – but Maria gave birth to son Ion while only 11.
Rifca had married jewellery seller Ionel Stanescu when she was 11 and he was 13.
They eloped because Rifca feared her father wanted her to marry another village lad in Investi, Romania. She was forgiven when she had her daughter – making her mum, also Maria, a great-gran at 40.
Kids, can I candidly tell you I was still wetting my pants when I was 12, but then again, one supposes Rifca knew what the world was about when she was 7 (I was still sucking on my thumb then) and by then it was only a matter of time before she started to gravitate to some earthier themes.
Son Nicolae was born a year later. The young mum later tried to persuade Maria to stay at school.
But Maria left to wed when she was ten – and had her baby six months later.
Rifca cuddled grandson Ion, now two, and said: "I am happy to be a grandmother but wished more for Maria."
But just in case you think things were always peachy for Rifca bear this in mind:
gawker: Not only that, but she eloped with her husband at age 11 to avoid another arranged marriage that her parents had set up. Oh, and her 2-and-a-half-year-old grandson is already engaged to an 8-year-old girl. Impressive!
Isn't it time you too caught up with Rifca?