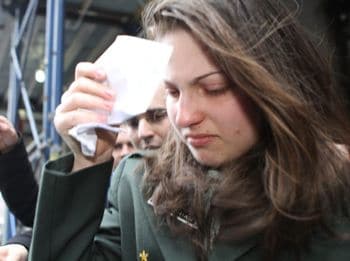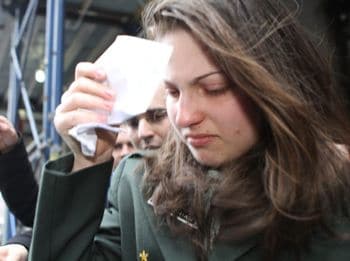 Are you getting along with your fellow classmates?
Have you ever felt the need to just lash out and express how you really feel about a classmate or a workmate? This past Thursday Zhanna Smsarian did….
nydailynews: A simmering feud between two Brooklyn high schoolers exploded when one of the girls tried to blind her helpless frenemy with acid, authorities said Thursday.
Zhanna Smsarian, 16, admits she wanted "to burn the eyes out" of honor student Albina Eshimbaeva when she snuck up from behind with a bottle of acid in their Wednesday morning chemistry class, cops said.
Which is when an unsuspecting moment became a very surreal one:
Smsarian was in her ROTC uniform and wearing a pair of goggles as she swore in Russian and dumped the acid.
"My whole face was burning," recalled Eshimbaeva, an immigrant from Kyrgyzstan. "I thought I was blind. I couldn't see anything."
What makes this case particularly interesting is that the two girls were once said to be close before it was surmised that Smsarian became increasingly jealous of Eshimbaeva's older boyfriend success at school.
In the end the teenager survived losing her eyesight as the liquid had only 10 percent acid, never mind the 100 percent malice. The dreadful things that go on when people don't see eye to eye…