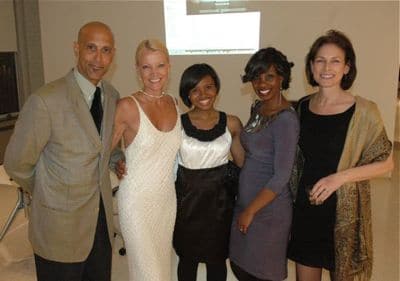 This past Friday night saw guests attending the HiArt! + Haunch of Venison Benefit Auction for The Time In Children's Arts Initiative. Created to cater to high risk children, the initiative centers on exposing these children to the world of creation and gives them a thorough foray into the art world and many trips to galleries and museums as well as the means for these children to create their own art.
As headed by Cyndie Bellen-Berthézène and co chairs – Spring Dautel and Irene Nickolai the initiative honored ex Mayor David Dinkins (who was in a kind of disbelief that he was being honored but in wonderful rousing spirits).
The Benefits chairs included MALENA + DAVID BELAFONTE as well as benefit co chairs KATHLEEN + DOUGLAS LANDY.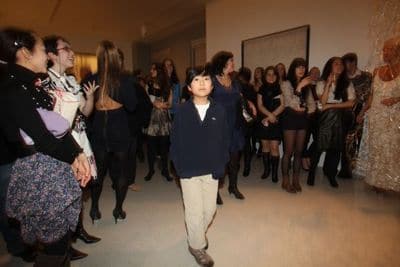 In all a delightful evening and a testament to the community and the special focus of people like Cyndie Bellen- Berthezene who with her indestructible spirit and will has been an integral part in giving some of the city's most alienated youths a chance of expression and being part of something exemplary. Kudos to the Benefit committee and all those guests who bid on some of the outstanding works as created by some of the children.