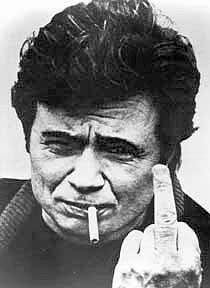 Robert Blake wants you to know, he'll still cause a scene when things don't go his way. Even if there is no one around to see it.
TMZ: "Robert Blake was escorted out of a hotel by security this afternoon after he got into a disagreement with the organizers of an event he was featured at. Blake was supposed to sign autographs at something called The Hollywood Show at the Burbank Airport  Marriott Hotel & Convention Center over the weekend."
What was Mr. Blake's dilemma?  According to Kevin Martin, co-owner of The Hollywood Show, said that Blake was "being a diva" yesterday, essentially complaining that the line of people at his table was too short. And Robert Blake was willing to go anywhere to sign an autograph.
Blake was originally kicked out of The Hollywood Show for trying to convince them to let him sign autographs for free. When they kicked him out for his persistent bad behavior, he then took his sharpie to the parking lot, where he promptly began signing more autographs for awaiting fans, according organizers, Blakes attempts to sign autographs was relentless.
We're sure Robert Blake never thought his life would have turned into this. Stalking his 'fans' for validation, offering autographs for free, hanging out in the parking lot… Appearances in airport Marriott's are better than the alternative, however. A jail cell has to be a far lonelier place than an empty autograph table.