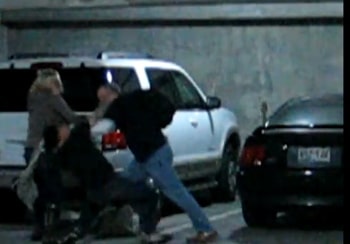 Are you ready to share your love life breakdown on facebook?
Oh dear, so much to be in love, and so much pain not to be in love, or rather loved the way you wish you could be….
This comes courtesy of Jason Wheelington, who it seems isn't having a good year.
And for those of you keen to read some of the juicy facebook reactions, read below the delightful youtube video, or to get the full version of responses, which is growing minute by minute go here

dmagazine: Wheelington says he has stage four cancer and that three times he has caught his wife cheating on him with an SMU law student. The video, purportedly, is of Wheelington confronting the couple in a parking garage at SMU. I say "purportedly" not because I don't believe it; I just haven't verified any of this with the other parties involved.
One day when Jason is walking past the parking garage, he will think to himself- 'love is like a used vehicle, sometimes it works like the way the sales man promised it would, and then again sometimes it just breaks breaks down in the middle of the freeway…'
Let's hope Jason's knuckles heal soon…
Some highlight reactions from Jason's friends after he posted the video to his wall…ps- pay attention to the very last comment.