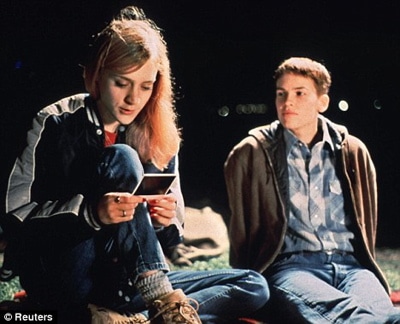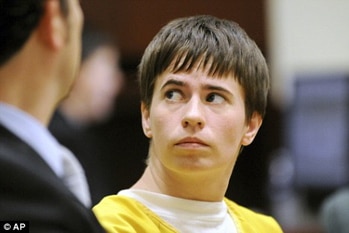 The rather Bieber-looking newly registered sex-offender, Patricia Dye — whose gender-bending maneuver precisely parallels the premise of the 1999 film Boys Don't Cry — reportedly first came under investigation "after the victim ran away from a hotel the two had been living in for three days." (This does make us wonder who was paying for it — the 14-year old or the 16-year-old..?)

When cops apprehended Dye shortly thereafter, " The girl told police said she had sexual contact with Dye both before and after she turned 16″ and they discovered she was a repeat offender; she'd fooled a teenage girl before.
The already topsy turvy situation becomes even further complicated when one considers that the assailant posed as a woman younger than her victim; that is to say, she completely inverted the perceived situation — on more level than one.
No wonder then when the victim says: 'I'm even scared to walk my dog,' … 'I used to trust people. Now I don't.'
Which, perhaps belies the most prominent fear felt by our culture: that we've reached a point where it's become completely impossible to trust any kind of perception, or, more acutely, that we're living in a system that's shattered all attempts at representation.
Source: Dailymail.co.uk
31 year old Patricia Dye poses as a 14 year old boy to have sex with a 16 year old girl.