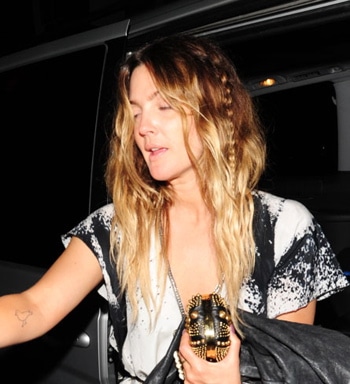 Oy- Where did you hide my bottle of Jack?
Oh sweet nothings. To be a celebrity superstar means sweet impunity to behave as you will, which our little blonde fuzzy thing called Drew Can you get me another drink Barrymore is seen here in her fav cocktail outfit getting to know all her friends in good old London, Anglatere.
But please, be kind- give her back her bottle of Jack who ever took it…
Source; D listed.