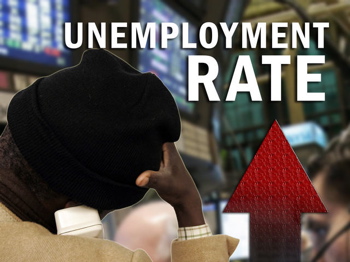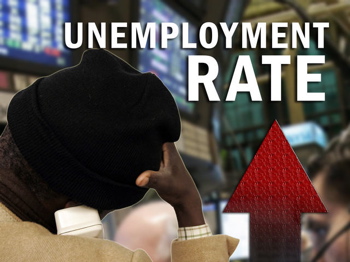 What to do when the state disregards you.
To be sure there are a lot of people right now in America who are going without too much food these days, one because they can no longer afford it and two because of all the butterflies running up and down their stomach now that federally mandated benefits have ended this past May 30th and the senate has yet to have vote on an extension which has been customary whenever unemployment edges past 7.4 percent, never mind that the current unemployment rate currently sitting at just under 10 percent.
Huffington Post reports:
Robert Lovejoy and his wife are losing sleep because they're unexpectedly losing their unemployment benefits.

"We get up earlier — we can't sleep in because our minds are racing," said Lovejoy, who told HuffPost he'd received his final check on Wednesday, six months after losing his job as a video colorist for a production company in Philadelphia. "It's the difference between having health insurance, having an automobile and not being in default with my creditors."
Losing sleep because it's suddenly dawning on them that America is only a great place to live if you can afford all the things that make this nation so great in the first place and since there is no money to go around anymore the idea of a free and wonderful America isn't holding up so well. And if there's one thing historians can tell us 'once the public catch whiff of the fact that the slogan(carrot) is just a myth certain unsavory things can sometimes come to pass.
Across the country, 323,400 will prematurely exhaust their benefits this week because Congress failed to reauthorize several domestic aid programs before they lapsed on June 1, after the House and Senate left Washington for a Memorial Day recess.
Which doesn't even hint at the reticence of some senate members about extending benefits because of the perceived idea that people are enjoying staying home and living off the average weekly allowance of $320 watching their favorite celebrities live their idylic lives while they walk around in cardboard flip flops.

"I think it's terrible that families, on top of everything else, are going through an emotional roller coaster," said Sen. Debbie Stabenow (D-Mich.) when asked by HuffPost Wednesday about the people missing checks. "Up and down. What's going to happen to them? Are they going to be able to make the house payment? Are they going to be able to put food on the table?"

Terrible and yet when bankers and the oil industries come running for cash, there's hardly a debate and no mention of moral dilemma, never mind these folk usually bring on their own misfortune as opposed to many unemployed who are caught in cross winds beyond their control.
But if you think everyone is in this horrid position together, spare a thought for those individuals who work for the state administering benefits:

"It certainly causes some confusion on the part of unemployed workers in this state who are receiving these benefits," said Michigan UIA spokesman Norm Isotalo. "It creates additional work for the agency."
Which is like saying the guy at the morgue is super busy these days because everyone is dropping off the face off the earth. If this reminds you of the current America you are unfortunately in no small company.