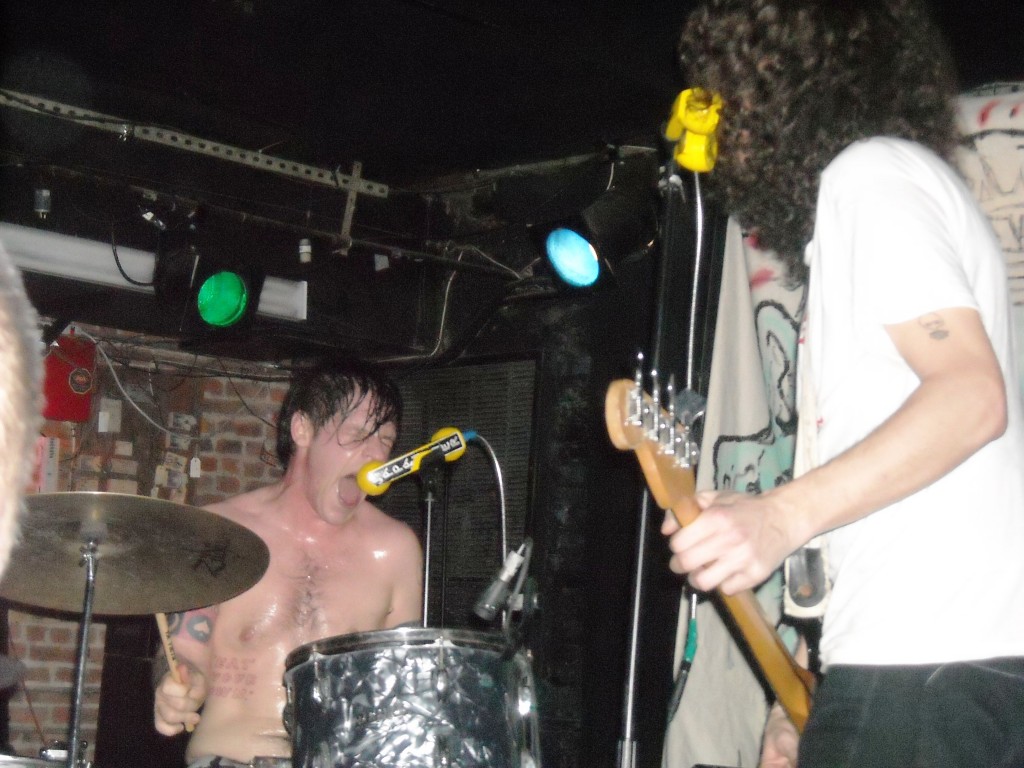 Sometimes you have to be reminded that at a punk rock show, you should expect to be cursed at, insulted, spat upon, and thrown things at, and then told how awesome you are. And then insulted again. But, like kids going through puberty, this is how Japanther shows their love.
The drums-and-bass duo of Ian Vanek and Matt Reilly, known for, at different times, performing alongside Busby Berkeley-style water ballets and puppet operas, sometimes allow their creativity and gimmickry (and I use that word in as nice a way possible) get in the way of the kind of tremendous punk credibility it is not in any way possible to fake. Because of their own tendency toward innovative performance, they are susceptible, more than most bands, to chronic underration.
Turning up Thursday night at the Mercury Lounge, in celebration of their latest release Rock 'n' Roll Ice Cream these were some of my thoughts as Japanther took to the stage.
Japanther have been recording since they formed in 2001, and the basic formula hasn't changed — only electrified.  "'Alone in the Basement" (and its counterpart "She's the One" is a splendid artifact of punk-as-art, it's early-eighties, Ramones-meets-Mekons sound boasting the kind of hook-tacular, irony-free engineering that would make Stephen Merritt proud.
The band began the night with it, then moved through most of the new album, dropping f-bombs left and right through their trademark telephone mics.  The show reminded me, at least, what punk really is, remarkable in light of the fact that even punk is susceptible to being Disney- fied (as most genres are these days)– even maybe more. Any band and their grandmother can get up onstage and lead the crowd in a chant of "Ronald Reagan burn in hell," — in fact, I believe U2 did exactly that at last year's Grammys. But only Vanek would add "And Obama can burn in hell too." And get the crowd to actually cheer. That's punk rock.