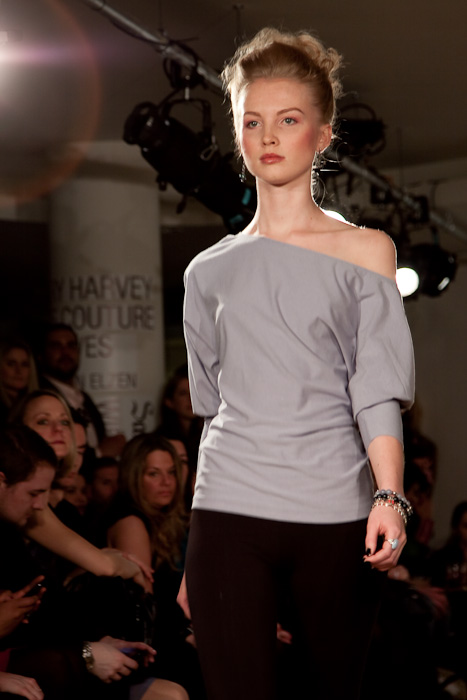 At  c. marchuska F/W 2010 fashion show, designers Christine Marchuska and Brooke Bresnan proved once again that producing chic, sustainable and affordable clothing never means having to sacrifice style.
The eco-conscious duo's F/W 2010 collection was revealed as part of The Green Shows where 14 eco-fabulous looks made it down the runway- an expansion to earlier collections.  New additions to the c. marchuska line include: shorts, leggings, pj pants, vests and jackets.  F/W 2010 also introduced updated versions of the "Kiva" tee and "Sylvia" dress.
Additions to the c. marchuska collection also meant layers of textures; pairing together a mix of sporty and sophisticated looks for the woman who not only thinks green but also wants to wear green from head to toe.