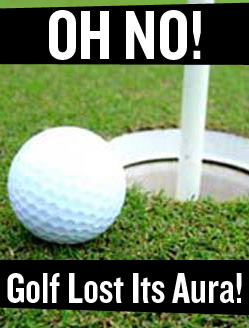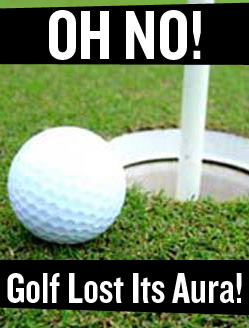 Will the world watch golf without shame ever again?
In the aftermath of Tiger Woods' penis having a little too much activity, it seems the newest figure to suffer the repercussions of his acts besides his wife and growing string of dalliances are the people that really matter most in Tiger's life- the networks themselves. With ratings in televised golf tournaments taking a huge blow the networks are publicly acknowledging that they have less of a hard on for Tiger than they used to.
NBC televised the Chevron World Challenge — which Tiger Woods founded and was noticeably absent from — and only averaged 1.2 million viewers. This number is reported to be 54% down from last year. One wouldn't be surprised if that 54% of the people who didn't tune in this year as opposed to last year are the rest of Woods' many conquests still hiding in the closet.
The vice president and director of programming at Katz TV Group states, "Without Woods, televised tournaments are like a major motion picture without a star's name above the title — rarely do people go to see the flick. Now only die-hard golf fans will watch the tournaments." Even when Woods finally pokes his head into the real world from the grave he dug himself, NBC is in for a lose-lose situation. Senior vice president Campbell Mithun states the obvious, "While there will be keen interest in Tiger's first tournament back, overall ratings will likely decline as the casual golf viewer who was enticed by Tiger's personal and professional persona will now most likely view him differently. Indeed, his aura, which defined an era, is gone, and along with that, some viewers."
In any event life goes on and it wont be too long before a new mythical hero will arise from the annals of the networks. In the meantime we think Tiger hit too many golf balls that are only just starting to come back and hit him in the ass.