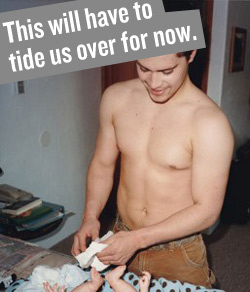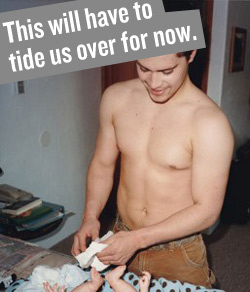 Disappointment in America.
Everyone hates a teaser but that seems to be what we all got with the announcement that the newest entrant to freak stakes Levi Johnston withheld the world premier of his schlonger. The much anticipated freak show sadly declined his opening debut in society and decided to stay in his pants. (Leaked) rumor has it that the buff nut job gave us some hard butt, enough hot hard butt to keep most of America pleasantly giddy, but by no means totally satisfied. Speculation has it that Levi didn't want to further embarrass his favorite playmate Sarah Palin (the grandmother of his daughter), or simply the fact that there was nothing there to show in the first place. Either way, Levi is here to stay, saggy balls or not, and we think you're going to kind of love it right?
Immature, uneducated buff boys that bed vice presidential candidate's daughters will always intrigue America.