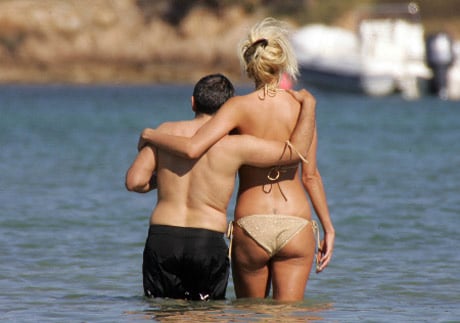 Of the most lethal things one can wrap their mind around, it is –sex and money. At once desirable and at the same time deplorable, stimulating and yet also mind numbing, erotic and limp, a visceral turn on, and a big time turn off. Yet here they are two of the most desirable and taboo topics that we can never seem to get enough of, co existing side by side, tormenting us, freeing and yet limiting us. These of course are my initial feelings as I divulged the landscape of a sugar baby, a cared for 'nymphet,' or as I told myself I would become, staring into the eyes of my potential and all too willing sugar daddy.
It's a terrain that so many of us are tempted from time to time to explore, to take advantage of. On one hand determined to maintain our independence and yet on one hand open to selling one side of our independence to gain aspects of other types of independence. Could one still be a woman with her independence or was one now a kept woman valuable as long as she had access to cash and new found independence?
At once mind boggling and at the same time completely alluring I made my first pursuit of this new world by logging onto the following site- http://seekingarrangement.com. A site that would ensure my new found freedom but at the same time imprison me for 'propositioning' that part of myself that I had never held up for sale, and yet here I was suddenly complicit in my duel desire to be a woman, but a woman free of material constraints.
Of course I kept telling myself it was all part of a journalistic investigation, after all that's what I had told myself when I had first turned up at the first meeting. It was just an investigation, nothing more. There would be no moral shame, it wasn't for or about me, it was only for the sake of the story. I was only the subject, an incidental coincidence that could be swept under the carpet. At least that's what I was willing to believe….
Before I turned up for my 'first date' I perused the profiles on the site and was struck by the large number of married men. Many posted their age as under forty and few posted their income under six digits. In the name of investigative journalism and against the better advice of my editor, I created a profile with the goal of contacting one of these men and posing some questions. I was playing with fire, I was playing gotcha journalism, and it was exciting.
I received hundreds of responses. I was offered ski trips to Vermont, weekends in Las Vegas, and an entire year in Australia. All expenses paid, of course. True, I was deceiving these men (or was I deceiving myself?) but since most of them were married, my guilt was minimal. Participating in this game of sex and money- even if it was just discussing potential arrangements via email- made me feel dirty and I was eager to get off the site. A gay friend of mine was curious about the demand for homosexual sugar daddy arrangements so he too made a profile. He corroborated my thoughts of feeling dirty and he cancelled his profile after less than 24 hours.
Fortunately I found a SD (sugar daddy) soon after and like many match.com users (so I kept telling myself), we made a time and place to meet and discuss. The rules: a public setting in daylight hours and absolutely NO SEX INVOLVED. I still hadn't told him I was a journalist and I was quickly finding myself in a situation that my editor had warned me about: the sudden urge to let go and go through with this, the sudden urge to have the weight of life alleviated from me, and all I would have to do was play this fantasy role, a sexual role no doubt…
A fantasy that he would be the perfect breadwinner in exchange for the most perfect tawdry concubine and me the perfect fantasy girlfriend who dressed, smelled and behaved just like the way he wanted because money was the final prerogative, never how we felt about each other. Money and fantasy had suddenly done away with humanity and emotion, it too was negotiable like all things in life. Negotiable and I was running fifteen minutes late…
Shorter than I imagined, he was non-distinct looking, wore simple yet expensive clothes and was just as nervous as I was. He looked to be in his late thirties or early forties and was in extremely good shape. Here was the deal, he explained: he was married but unhappy, he owned high end restaurants, and had little time for anything but work. He liked to give pleasure to women (both physically and financially) and had participated once before in an arrangement such as this. He cut to the chase pretty quickly: SD proposed 1-5 meetings a month at lunchtime, half an hour each time. The price? One thousand dollars. I couldn't believe it.