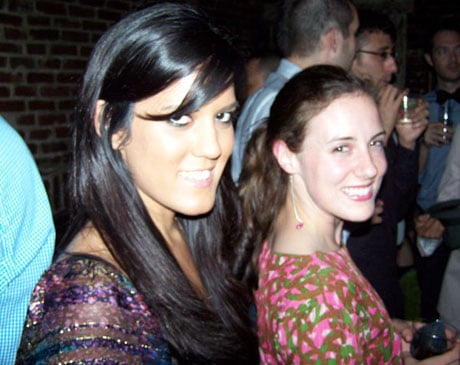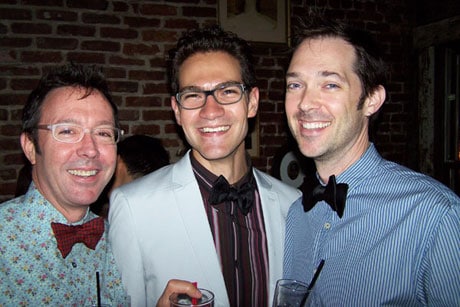 According to the aesthete of yester year- Count Robert Montesquiou, "the mark of a gentleman isn't necessarily what he say's but how he says it." In the same vein one can also argue the mark of a dandy isn't necessarily what he wears (although rest assured he will be dressed to the nines) but the way he wears it. In short the art of being a dandy is a conduit of well honed thoughts, ideas, dialogue and so often the apropos look that utterly confirms such gestures.
In what played as an evening of benediction to the so called idea of dandyism, last night's entreaty at the haute destination –'five on nine,' at the Meatpacking district saw a gallant accumulation of such gentlemen. The evening's hosts and most affable striking pair of dandies to whom we had come to embrace included Matt Fox and his partner Enrique Crame lll. If one wanted to add confidence and valor to their dress acumen one could not for a moment pass up their delightful online salon – http://fineanddandyshop.com/
Whose seven month anniversary we had all come to celebrate.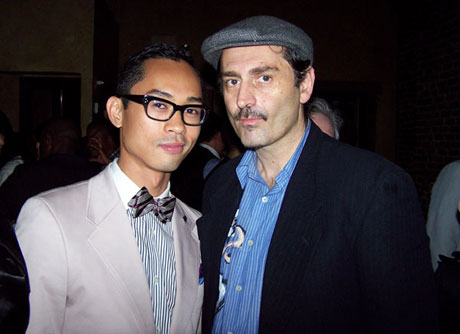 When asked when he discovered he was a dandy Mr. Fox claimed upon deeper instruction that he had probably been a dandy since birth and that he had no option but to succumb to it. Upon further investigation he was also able to point out his grandfather (a gentlemanly farmer ) as singularly the most impeccable dandy he had ever come across and one of the chief inspirations of his meticulous ways.
Mr. Fox was also able to reveal that if one were to peruse on the salon they could find an astute directory of hats, bow ties, cufflinks, scarves, wallets, money clips and our favorite –flasks amongst other things that dandies are known to ponder over.
Charmed we embraced Mr. Fox and Crame's guests, noticing their expressions, gestures, and general benediction. Delighted and inspired by the merit of wit and very well appointed dress sensibility we kindly thanked our hosts before we took off into the evening in our rather gallant dandy pre dispossessed selves.
Such work to be such a pretty boy…