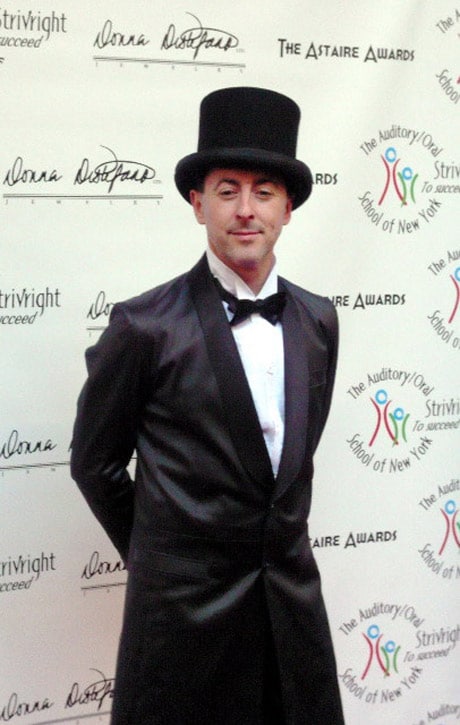 This much was clear to anyone in attendance at the recent Fred Astaire Awards– the organizers adore dance. The ceremony did much more than pay lip service to the art of dance, it actively embraced it by showcasing number after number of astounding choreography and movement. Though presenters (who included Liza Minnelli, Stockard Channing, Geoffrey Rush, and many others) were quick to point out how important it was that this event recognize dancers – people who rarely get their names read – the awards themselves felt like an afterthought compared to the entertaining numbers performed by Broadway stars and others.
The awards ceremony treated the attendees to a love affair with dance, and the audience was clearly eating it up. As host Alan Cumming pointed out, many of the major networks are jumping on the dance craze with shows like ABC's Dancing With the Stars, Bravo's Step it Up and Dance, and Fox's So You Think You Can Dance. These shows obviously combine the allure of movement with the broad accessibility of the performance-contest show (a la American Idol), but what is it about dance that we as a society find so fascinating in today's age?
Vocalists seem only to have Fox to turn to for their grasp for the spotlight, but suddenly dancers have a myriad of options. Perhaps dance is a different kind of aspiration than singing. First round freak-show of American Idol aside, most people know from when they are very young whether or not they have the potential to become talented singers. However,  I suspect that for many, dance blooms later. Kids who bruised long limbs at age 12 might find an unexpected grace only two or three years later. Even grown men can learn to become entertaining performers with intensive training- just ask Emmitt Smith. No such redemption is possible for those without vocal talent..
But I digress. Despite a smattering of technical difficulties, the awards show was a success. The first winner of the night was Pia Glenn for You're Welcome America, A Final Night with George W. Bush. Glenn appeared as a red-panty wearing Condoleezza Rice in the presidential spoof, and seemed genuinely awed and grateful to be accepting her award. Best Male Dancer went to David Alvarez, Trent Kowalik, and Kiril Kulish for Billy Elliot. Kulish accepted the award, and it was apparent to viewers why he took home the prize. Aside from being an adorable mop-headed tween,  Kulish had previously impressed in a solo performance of Billy Elliot's "Electricity."
Kulish was not the only youngster showing off their dancing chops this night. Nine year old (!) Natalie Rogers danced to "I Want It All" from High School Musical 3. This child must be seen to be believed- she already possesses enough technical skill to match almost any adult professional.
Another show highlight was the presentation of the Douglas Watt Lifetime Achievement Award to Director / Choreographer Stanley Donen. As presenter Liza Minelli lovingly went off-script to tell us, Donon was a pivotal force in shaping much of what is still admired today about the golden age of dance in movies. Donen was responsible for such classics as Singin' in the Rain, Royal Wedding, Funny Face, and Seven Brides for Seven Brothers.
As the show wound down, Best Broadway Choreographer was presented to Peter Darling for Billy Elliot, and the last award of the night was given to Slumdog Millionaire's Longines Fernandes for Best Film Choreographer. This was a strong category that included stiff competition from the likes of full musicals such as Mamma Mia!, Were the World Mine, and even High School Musical 3. However,  if there's one thing to be learned from this year's Academy Awards, it's to never bet against Slumdog Millionaire, even if the only dance in the entire movie is set to the closing credits.
Fittingly, Bollywood also provided the finale for the Astaire Awards. After India's Tina Sugandh impressed with her song Tabla Girl, ubiquitous Slumdog staple "Jai Ho" satisfyingly concluded the night. I'm certain that most in attendance left the theater musing about whether they should finally sign up for that salsa class they'd been dreaming about.