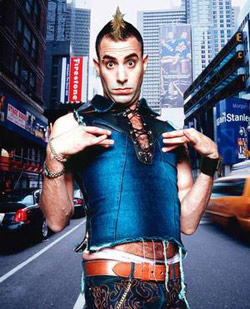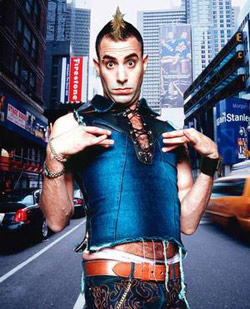 Seems we've all gone bananas over Bruno lately, but we have some real ideas who deserves to share the spotlight with Bruno…
Our first choice would of course would be Dick (head ) Cheney. We could only have imagined the joy and plunder of having a fag's ass up his face, the audacity and the near presence of a fag would have sent the right wing into conspiracy theory.
Our second choice would have been Lindsay Lohan, we think the stunt would have certainly resurrected her career and her self esteem, resurrected because she will now have a partner in the social stakes of self flagellation (a pity of course that we all know when it comes to Bruno we know his self flagellation is a pure fun where as with Lindsay it's a pure cry for help)
Our third choice would have been Bill O' Reilly, right wing commentator and pundit, that way we could spend the next year watching him build a case why all actors with an English (oops Austrian) accent and a hairy ass should be denied entry into the US.