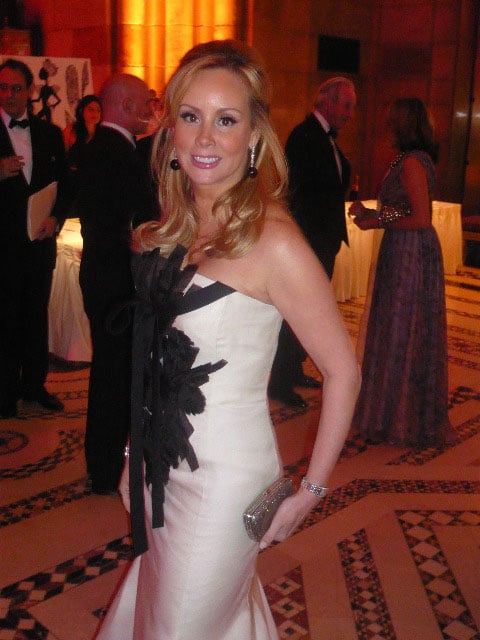 Wednesday evening's gala in celebration of El Museo del Barrio, the city's most prominent venue for Latin American art, was somewhat more splendid than I had expected from an event associated with something else with the word "barrio" in it (apparently, "barrio" is not Spanish for "ghetto," even though the terms are functionally interchangeable throughout much of the U.S., but rather equates to the more neutral term of "neighborhood"). Banquet reservations were going for, I believe, somewhere around $25,000, which seems like quite a bit until you realize that the price includes a shrimp cocktail for everyone at the table.
We arrived before most anyone else save the waiters. Gloria Estefan was running around the banquet area singing into a microphone, presumably as a warm-up; later, I noted with appreciation that Senora Estefan seemed to be very approachable, and was happily talking to random attendees for minutes at a stretch – centuries when measured in happily-talking-to-attendees time. Still later, I find out that this was actually a Gloria Estefan impersonator, as the real one had cancelled. At any rate, she was nice.
The guests began to stream in. One gringa with fashionably-cropped hair was wearing what I assume to be a hoop skirt insomuch as that I've heard the term a number of times and would seem to apply to this particular skirt, which had a diameter of perhaps five feet. I made a note to keep an eye on her so that I could find out how she would accomplish otherwise-basic tasks like walking around, but she wisely decided to just stand still in a corner for much of the evening. Well played, Fashionable Hoop Skirt Chick.