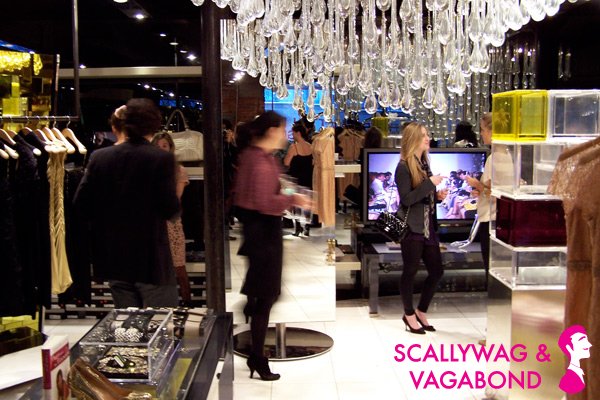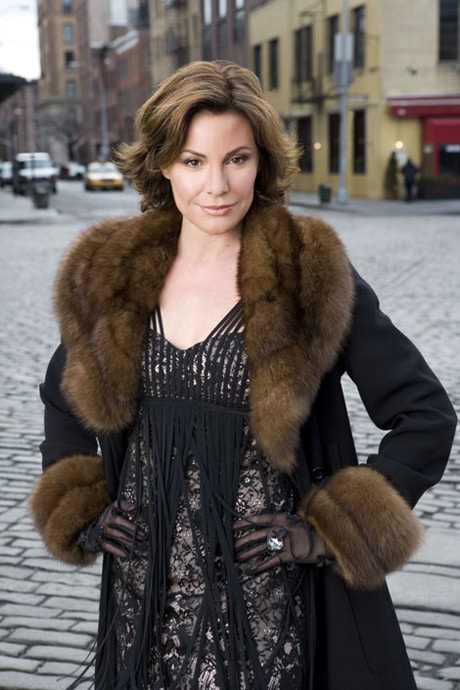 Manners, etiquette, where do they come from, can they really be learned or is one just born into it? With that in mind we dropped by Thursday night to partake in the festivities (with tact and acumen to be sure) of Countesss Luann de Lesseps as she launched her recent mélange into "Class with the Countess," her newest book launch at the flagship store of one of our preferred designers Catharine Malandrino.
If one were to do a quick cursory glance at the definition of the word manners in the Oxford dictionary, they will find it conferring a deference to prevailing customs, ways of living, habits, both of outward and inward appearance and behavior, and yet such are the finer things in life to be cognizant of and one should hope rather conscious of. That said it is safe to say Thursday night's fete a fete left us rather pleased that all social mores were observed (indelibly so, …there were no drunkards to be found anywhere, an anomaly we wonder).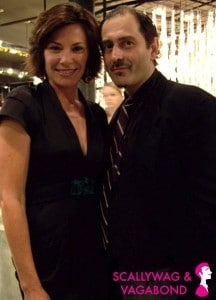 Surrounded by well attired and striking well wishers the Countess was on hand to offer her guests camaraderie and the type of effortless élan that an ex model, actress, mother and Countess of course can affect on a charming spring day. Waiting patiently (decorum I have been told they call it) I approached the Countess who by now was really coming into her own (was this just a great act or is she always this convivial?) and assuaged her for a photo opportunity. Picture taken and gracious accolades aside I then decided to ask the Countess the very question I had been asking her patrons earlier that evening.
SCV: Excuse me Countess, could you be so bold to infer what makes for good manners?
Countess: (without even thinking about it) Good breeding.
SCV: That was rather quick to the point.
Countess: Exactly.
We must have looked at each other in the eye and burst out laughing, after all such are often the reactions of silly questions as the one I posed in the middle of this spring evening.
Flicking through the Countess' book I was charmed and equally intrigued to take note of the following chapters- Fashion and Style, Social Graces, the art of Conversation (indeed!), at the Table (at last…), the Hostess/Guest Connection (a chapter that I should perhaps brush up on…), the gracious child (that which I am unfortunately not), and my favorite – How to get a man to fall in love and stay in love (if not to at least understand the female operandi…which I am afraid I never entirely will).
Content with my delightful and yet brief meeting with the Countess (yes, she had the role of Gracious host to play) I then walked around the room where I ran into a lovely collective of people- Skye Nicolas (whom we have championed numerous occasions in our magazine), up and coming designer Nicole Nadeau, tennis pro to the stars, Heinz Haas, current actress du jour of recent film fame –'Vegas,' Nancy La Scala and it was rumored Catharine herself. Of course there were other notables, but alas perhaps I was the one lacking in manners and instead of taking in complete visual stock of what was happening around me I was intrigued with one particular chapter- "Seduction makes the World Go Round."
All in all a delicious evening and to my chagrin everyone was exceptionally well behaved, alas even sometimes it's a delight to write about well behaved people although one does occasionally wish to see them misbehave, if only a super model or drunkard had showed up…
Go to Scallywag's Photo Gallery.
Photography by Sameeh Alderazi.