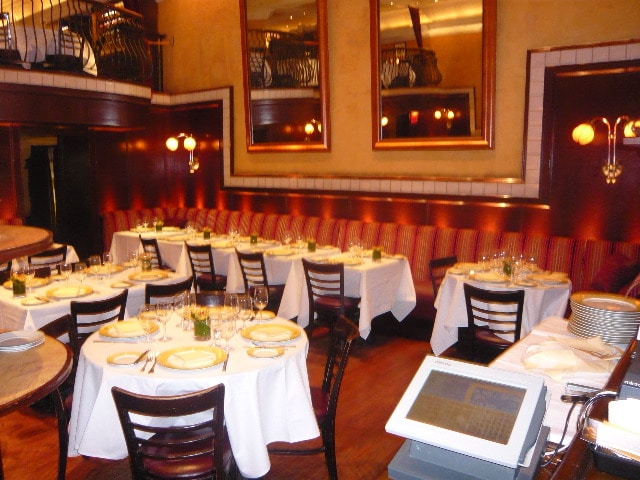 Pinkies Up! Scallywag Takes Tea for Two.
What ever happened to the art of high tea? Sure, it's still a staple in England, France, and other, more civilized lands, but why don't Americans embrace this delicate practice? Have we become so lost in our hurry-up-and-go lifestyle, filled with Big Macs and Starbucks lattes, that we can not take the time to sit down and enjoy a pleasant cup of chamomile or Earl Grey?
After a thorough investigation, we at Scallywag were pleased to discover that, at least in New York, afternoon tea has not ceased to exist.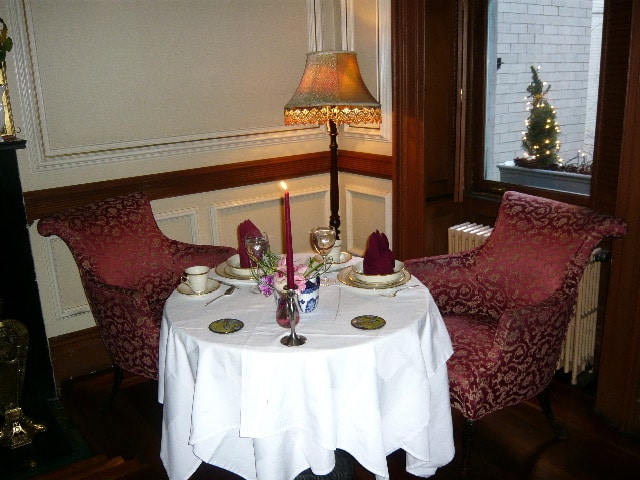 My dapper accomplice, Scallywag's Benjamin Pasteur, and I began our adventure in Gramercy Park at Lady Mendel's Tea Salon. Named for the famed interior designer and gracious entertainer, Elsie de Wolf (later, Lady Mendel), the salon is hidden from 21st Century hustle and bustle on the parlor floor of the Inn at Irving place.
After settling into our lavish corner nook, we began to browse the tea menu, and I have to admit, with such an extensive selection I didn't know where to start. Should I sip a smoky black tea? Perhaps one flavored with pink rosebuds? Or maybe something accented with chrysanthemum blossoms? On the verge of playing eanie-meanie-miney-mo, I was rescued by our erudite Tea Captain, James, who strongly suggested the signature Lady Mendel blend. Described as "simple, yet deliciously complex," it proved to be a tasty choice. Benjamin, more knowledgeable in these fine practices than I, effortlessly requested the Lavender Mint.
Our tea was, of course, poured for us from the most ornate white china pots. They were painted with sweet roses that perfectly complimented the floral arrangements surrounding our table and matched our ornate sugar cubes, which were garnished with a petite purple rosebud.
While we gushed about the impeccable display, our Tea Captain presented us with a plate of tasty little sandwiches. Each rectangular morsel was arranged just so on the serving plate and I almost felt guilty as James' tongs scooped them up and placed them down in front of me.
J: Do you know why the crust is cut off the tea sandwiches?
KZ: I do not. Please enlighten me.
Apparently, the Victorians were highly irritated by the "vulgar" clanking of silverware. The crust was also considered to be a "vulgar" inconvenience in their teatime pleasures so it was cut off in the kitchen to avoid any noise or displeasure. With that being said, the silverware rules for a high tea are as follows:
Absolutely no cutting. Under any circumstances. One slice warrants immediate shunning, even banishment from the tea salon.
Knives may only be used to spread clotted cream and jam atop uncut scones.
No forks allowed. Despite popular belief, using your fingers is the only polite way to dine during afternoon tea.
One may use a spoon to stir his tea but he must only stir 3 times in a clockwise direction without touching the bottom. Touching makes a noise, and you know how high tea attendees feel about noise.
Failure to adhere to any these rules warrants sharp glares of judgment and disgust from other teatime participants.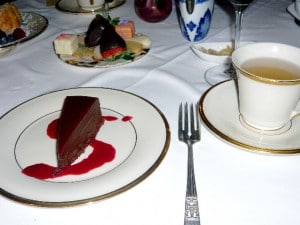 We made sure to avoid any faux pas as we moved on to our scrumptious scones and delectable desserts. The presentation was completed with a small tray of succulent chocolate covered strawberries and proper petits fours. And as we walked out the door, leaving our quaint escape, Benjamin and I could not help but rave amongst ourselves about our most lovely afternoon.
Since our first tea was nothing short of phenomenal, we couldn't help but indulge in a second. So naturally, the following week, we cabbed all the way up to 73rd and Lex to Payard Bistro.
Benjamin and I were floored the moment we entered Chef François Payard's uptown eatery. The round foyer was lined with cases upon cases of tempting sweet treats and the floor was tiled with images of teacups. Designed like a warm chocolate truffle, the front room buzzed with mink collars and cognac. It was suddenly very apparent that we were indeed uptown.
After enjoying a glass of Remy Martin at the espresso bar (we're sure this made tea all the more enjoyable) we were seated by our charming host at a premier corner table in the more formal dining area. Melodic French accents hummed through the air and we knew we were in for an Upper East Side treat.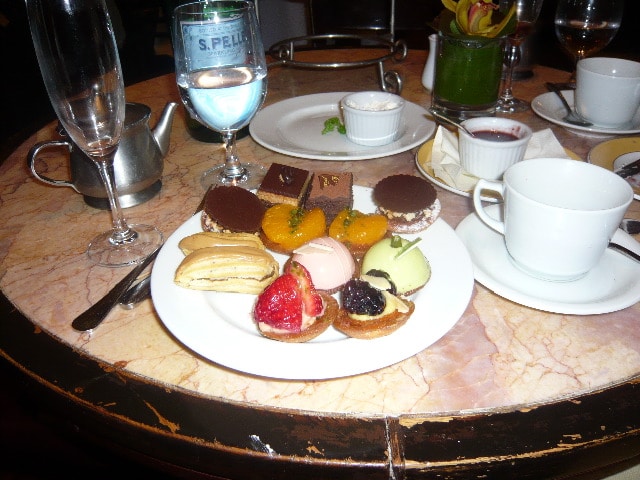 Again, I was daunted by the aggressive selection of teas, but this time it was a bit easier for me to decide. There were, of course, les thés noirs and le thés verts but there were also an exotic selection of les thés fantasies. What are les thés fantasies? According to our host, they're "more juicy, more fruity; they are Monsieur Payard's spicy selection." My pot of ginger peach was certainly a fantasy experience that left my taste buds tingling.
Our first course consisted of pink champagne and truffle blinis topped with caviar. I was ecstatic and Benjamin remarked that this combination was too good to die for; it was to live for. And I felt my eyes well up with tears as the last bilini disappeared.
But there was no need to fret as a triple tiered tray of deliciousness appeared atop our table. The tea sandwiches were immaculate. The Madeleines and mini-scones were sweet perfection. And then there was the assortment of Payard pastries; heavenly Payard pastries. Domes of pink and lime creams bubbled over fluffy cakes. Dark chocolate squares were layered with peanut cream and strawberries brought a tangy bite to sweet, creamy custard. C'était incroyable!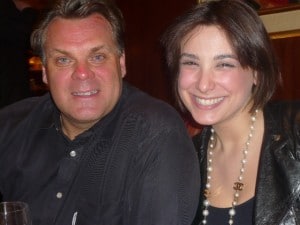 Surprising us at the end of our luxurious teatime extravaganza, Chef Payard discussed the current state of tea.
"For us in New York, tea is not a ritual."
Unfortunately, this is all too true but I'm confident that if more New Yorkers knew about the refined extravagance that is the Payard experience, tea would quickly catch on.
The civilized are a dying set. They've been taken hostage by Hipsterdom and devoured by the "Hurry it up. I need it now!" go go New Yorker making a dime attitude. But there are a few survivors. And you're sure to find them at high tea.