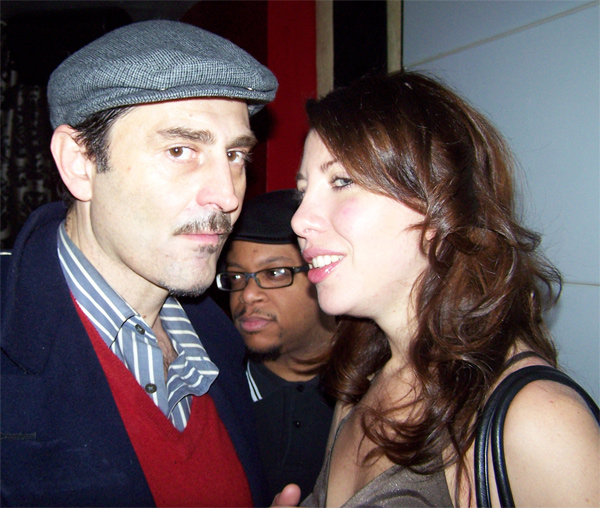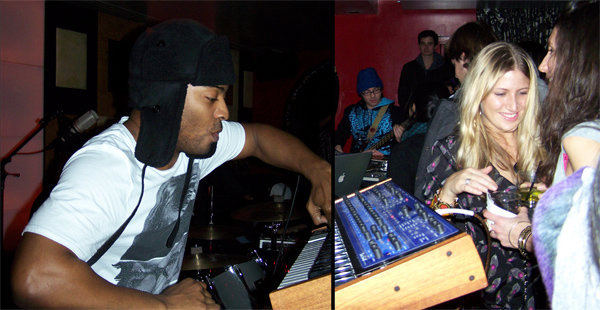 For some of us this might be the time of year to be heading off to ice packed airports, pine nestled gourmet stores and Christmas bon bons. But for a certain select crowd it's also that that time of year where they rejoice the proficiency of certain underground movements, steady beat, ultra treat and the persona of a collective crowd high on talent, magic, good looks and joie de vivre. It all came courtesy of Taste Events, the pompadour URB magazine and the collective brilliance of those in front and behind the turntable…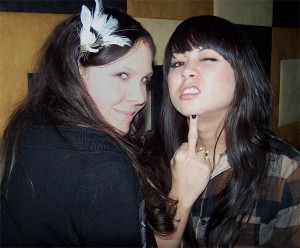 It's a tight space and the little gems swiveling besides are punching the air with their vodka strong straws, swaying their shoulder bones to the grit of the beat percolating in their heads. It's a tasteful event, with young sexy vibrant energy abundant, representative of all the city's many different players and strident innovators in one room. You know it's all working out because the subtle smile of Joey Rubin of Taste arts, brands and events approaching me is barely noticeable but in his own laconic way very present.
Through the pulsing throngs and re digitized eclectic beats Joey takes me to the back room where we sit down and talk.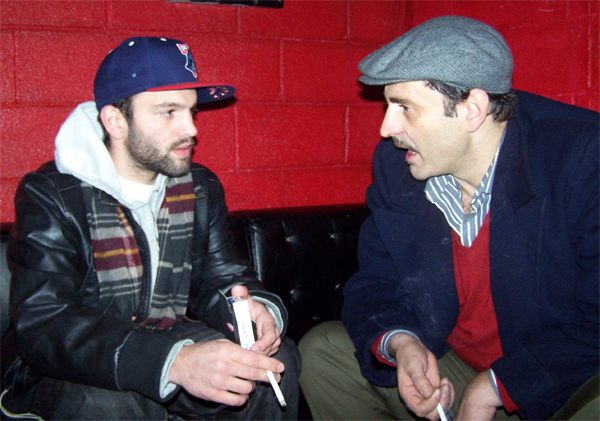 SCV: How did tonight's event come along?
Joey: As a result of culmination of some amazing talent, events and the continual identifying and branding of that talent with the support of media like URB magazine.
SCV: What type of talent are we talking about?
Joey: Cutting edge, provocative and definitely underground. These kids with their sheer noise are making noise and we're listening. Acts like 'Keys n' Krates,' 'Feed the Robots,' west coast producers –'Flying Lotus,' 'Bad Boy.' They're real innovative and they're really serious.
SCV: Where does this talent turn up?
Joey: Through out the year we putting on events, concerts and from there we figure out who's shaking it up and whom we want to cultivate. People like 'Alpha Pup,' seed-ny.com, and urb.com they're there helping to bring the diverse talent up and give it a stage to roam. And that's the beauty the underground cutting music finally gets to be heard and these guys go onto making more amazing music.
SCV: Why music?
Joey: Because you can feel it and dance to it. It's tribal, it's in our genes and we have to champion it.
From there it was back out into the clandestine world of 'Keyes and Crates' who by now were winding up the crowd with their salutation to retro beats and cutting techno, reggae, Michael Jackson beats. What used to be a level looking dance floor and stage abutment had now become the latest sighting of Buster Keaton making out with a reincarnated Elvis Presley.
Approaching Sirena Wang.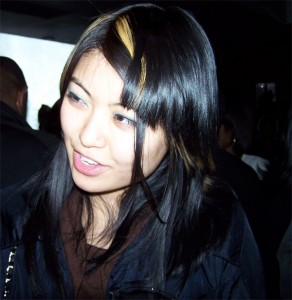 SCV: What brings you here tonight? Is there a clique to this group?
Sirena: It's all about the music. I don't pay attention to what people want to call this. I'm a classical pianist student and maybe I'm out of the loop, but I think we're all people at the end of the day who can really relate and enjoy the music.
Coming across Sherlem Archibald.
SCV: What makes URB?
Sherlem: They're cutting edge, it's who they're pushing and giving a voice to. See this room? It's full of self made talent who want to raise their voice and be heard. And that's good, because you got to push boundaries, see how it affects people, moves them.
SCV: Give me an example of pushing boundaries.
Sherlem: We now have a black president, we're starting to get beyond stereo types and exploring other genres and that's got to be good.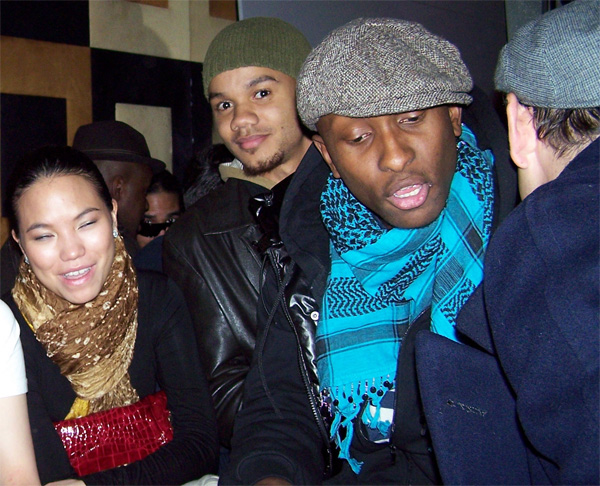 Turning to Sean Roberts?
SCV: Is it true, we've got more multiculturalism going on here? A breaking of the mold so to speak.
Sean: It's what New York has always been about, this big melting cultural plot, where anyone and everyone with a story, dream, voice would come and try to make something of themselves.
SCV: What are they making?
Sean: They're making themselves, they're taking a stand, going against stereo types, working with what's come before them and integrating it with the present to come up with a whole lot of heat. It's wonderful and everyone here understands that and embraces it.
We couldn't have agreed more, with the glittered crowd, Sophia Loren head scarves, Balenciaga hand bags, careening shoulders and fists in the air we knew we had come to something wonderful. Knew that sooner or later instead of you all going to those packed snow crusted airports you'd be venturing to come out here and take your spot amongst the glitterati and the cognoscenti.