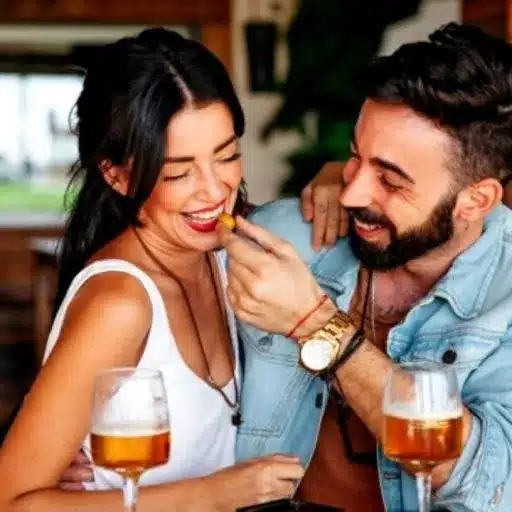 Dating in your 40's. How to meet prospective love interests? Traditional methods like bars, friends are now being replaced by the internet, dating forums & other ingenuous meeting methods. 
Meeting people in your 40s can seem like a daunting task, especially as the dating landscape has changed so much over the years. Gone are the days of traditional dating methods like going to a bar or meeting someone through mutual friends. With the rise of technology and the internet, people in their 40s have more options than ever before when it comes to finding love.
What are your options?
One popular method for meeting people in your 40s is online dating. Online dating sites and apps have become increasingly popular over the years, and they offer a convenient way to connect with potential partners. You can create a profile, fill out your preferences, and start browsing through potential matches based on your interests and compatibility. You can also chat with people online to get to know them better before deciding to meet up in person.
Another option for meeting people in your 40s is through social events and activities. Joining a local club, volunteering for a charity, or attending a cultural event are all great ways to meet new people who share your interests. You can also consider joining a singles group, which often host events and activities specifically for single people looking to connect with others.
In addition to online dating and social events, there are many other places where people in their 40s can meet other singles. Here are some tips on where to find potential partners:
     * Workplace: Your workplace can be a great place to meet new people, especially if you work in a large office. You can attend company events, join employee clubs or sports teams, or simply strike up a conversation with someone in the break room.
     * Hobbies and Interests: Joining a local hobby or interest group can be a great way to meet new people who share your passions. Whether it's a photography club, a book club, or a hiking group, you can make new friends and potentially meet someone special.
     * Fitness Classes: Taking a fitness class at a local gym or community center can be a great way to meet new people and get in shape at the same time. Classes like yoga, spinning, or dance can be a fun and engaging way to meet others who are also focused on their health and wellness.
     * Community events: Attending local events like festivals, fairs, and community gatherings can be a great way to meet new people. You can strike up a conversation with someone while waiting in line for food or at a nearby booth.
     * Online forums and discussion groups: Joining online forums and discussion groups that revolve around topics you're interested in can be a great way to connect with like-minded individuals. You can participate in conversations, ask and answer questions, and even form virtual relationships with others.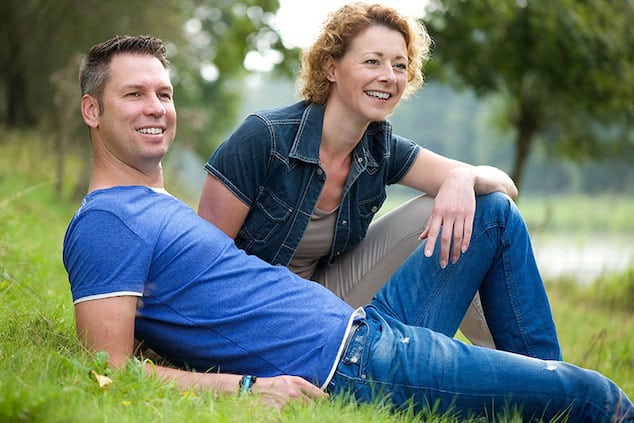 * Volunteer opportunities: Volunteering for a local charity or non-profit organization can be a great way to meet new people while giving back to your community. You can work together on projects and get to know each other while making a difference in your community.
Remember, meeting new people takes time and effort, but it can be a fun and rewarding experience. Don't be afraid to step outside of your comfort zone and try new things. You never know who you might meet and where your next relationship might come from.
Unorthodox Options
However, it is important to note that some men in their 40s have resorted to using services known as "mail order brides" due to their anxiety for trying to find love at their age. This involves paying a fee to a service that arranges for them to marry a woman from another country. While the best mail order bride sites can seem appealing for those who are looking for a quick solution to finding love, it is important to consider other options as well. The marriages created via these means often lack the foundation of trust and mutual respect that are necessary for a healthy relationship.
Conclusion
In conclusion, meeting people in your 40s can be a challenging but rewarding experience. With the help of technology and social events, you have a range of options available to you for finding love. Just be mindful of services like mail order brides, which can have serious consequences for both parties involved. Stick to ethical and trustworthy methods, and you're sure to find the right person for you and of course avoid these dating mistakes.