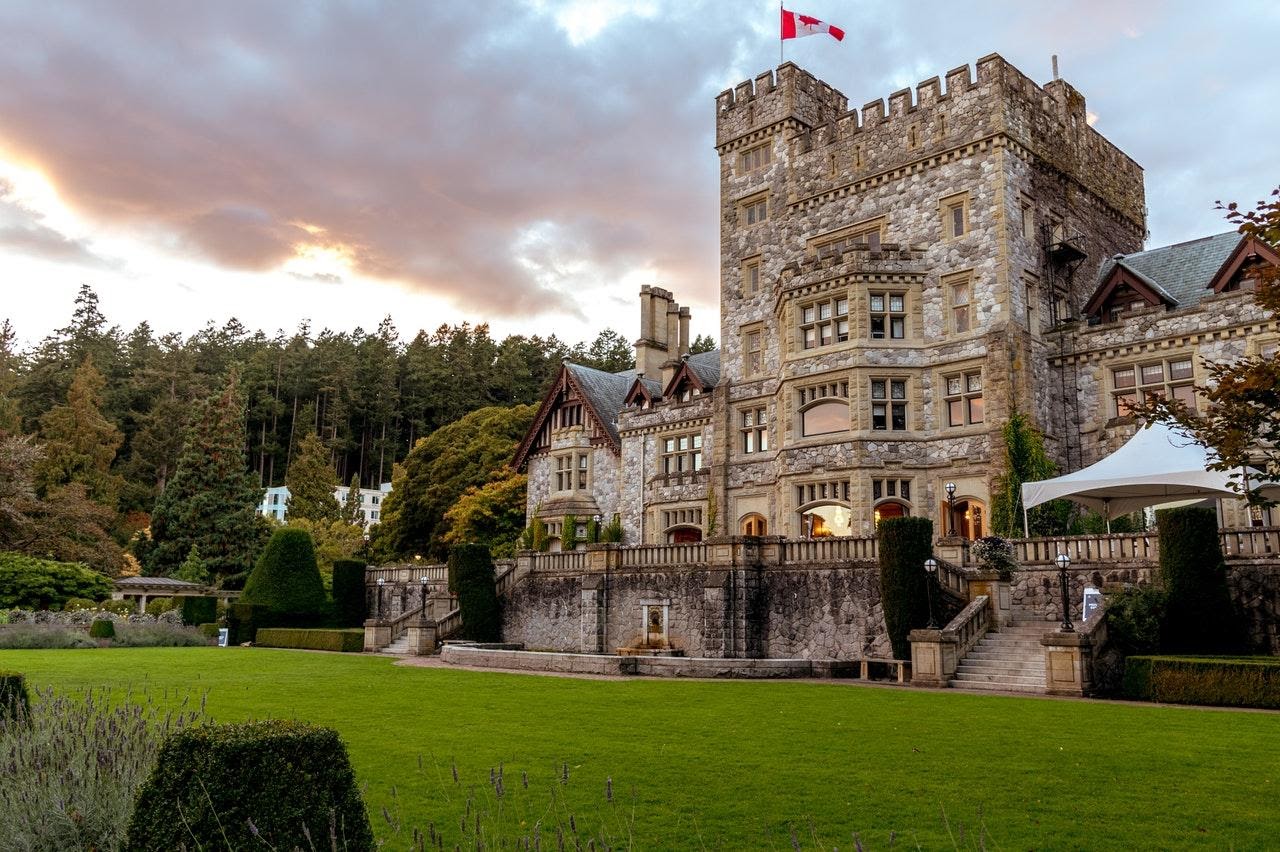 British Columbia Travel Destinations to Explore: From Vancouver, Vancouver Island, Whistler and

The Okanogan Valley, see what lured Harry and Meghan. 
If you follow the UK Royals, you've heard the recent news. Withdrawing from the royal life, Prince Harry and Meghan Markle made the unprecedented move to leave the country and settle in North America. Not just anywhere in North America, mind you – in Canada's western most province, the (in this case) aptly named British Columbia (BC). 
Harry and Meghan could not have chosen a more beautiful place to reside. Along the province's long western coast, the Pacific Ocean abuts the lush Great Bear Rainforest. Further interior you'll find the gargantuan, white-capped Rocky Mountains and the spacious, wine-growing Okanogan Valley. 
If you want to feel like a royal on your next vacation check out Travelzoo's irresistible, high quality deals to BC. Who knows, you might even spot the couple themselves! To get you inspired for your BC vacation, here are a few of the province's hotspots to explore!
Vancouver Island
The official new residence of Harry and Meghan is on Vancouver Island, a large island just off the coast of the province's biggest city Vancouver (more on that in a moment). The island is a microcosm of everything that makes the province special: it has captivating coastline, tranquil stretches of alpine, ski slopes, glacier lakes and charming cities and towns. Start your Vancouver Island sojourn in Victoria, a city brimming with flower gardens, colonial architecture, waterfront strolls and historical museums. 
Vancouver
When the Duke and Duchess of Sussex get tired of their stunning waterfront view (if that's possible), they can always head across the Juan de Fuca Strait to metropolitan Vancouver. The city is as beautiful as it is eclectic, bustling with energy but not afraid to embrace the laid-back west coast lifestyle either. It's replete with great microbreweries, hip coffee shops and restaurants. And Vancouver is home to a diverse array of citizens, with South and East Asian people forming a backbone of the populace.  
Whistler
Head further inland on the Sea to Sky Highway and you'll reach Whistler. This world-class ski resort town has always been on the Canadian radar, but it reached wider recognition following the 2010 Winter Olympic Games. Whistler Village itself is worth the trip, with luxurious spas, local shopping, gorgeous chalets and bumping nightlife. But the real action is on the slopes. Book an outstanding vacation to Whistler any time of year with Travelzoo. 
The Okanogan Valley
From Whistler, discover the Okanogan Valley, a fertile region famous for its fruit orchards and wineries. Hike around Okanogan Lake, take the family white water rafting on the Fraser River, explore the easygoing city of Kelowna or get even more skiing in with one of the region's hills. Just don't forget to cap it all off with a guided wine tour!
Whether you spot the happy couple or not, you're going to have a blast in BC. By the end, you'll understand why anyone would want to uproot their life and move to this scenic, exhilarating and endlessly charming corner of the world!