Spring fashion 2020 trends to watch out for: What fashionistas can expect to be donning as the warmer weather heads our way. 
Even though spring still seems far away, that doesn't stop us from looking at the must-have trends that await us when the warmer weather arrives. Last year's fashion weeks gave all the inspiration and excitement for the new season, so what trends will be making us head to the mall to refresh our closet? 
Check out some the top looks that'll be hot for spring:
Puffed sleeves
This trend made some headway last year. However, in spring fashion, we see it ramped up with a focus on the shoulder detailing. If cute, floral vibes are your thing – this trend works perfectly with a classic spring print. Puff sleeves were spotted on the catwalks of Zimmerman and Huishan Zhang plus many other big names, so there's undoubtedly going to be a mix of styles filtering down to mainstream stores. 
Stylish essentials 
For glasses wearers, there is a wealth of choice of designs to complement your outfits. Although traditional chunky black frames are still a big hit in the style stakes, this year, there is a range of other contenders. Combination frames that have a mix of metal and acetate, such as these Persol eyeglasses examples are the perfect way to add character to your face. Other top styles include translucent frames and round aviator designs.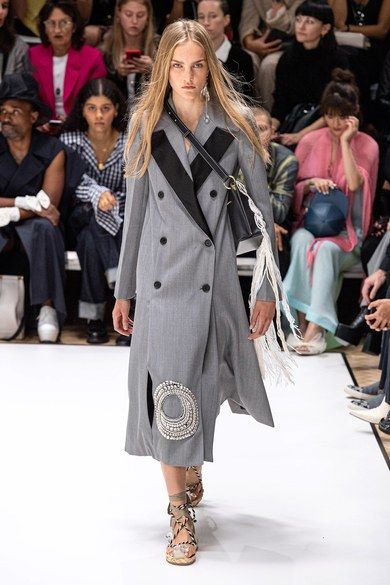 Trench coats
This classic coat has never really left the fashion scene. However, this spring, we see the transition from traditional utilitarian style take more of a feminine approach with pleats and prints soften the look. Gracing the catwalks of JW Anderson and Ports 1961, these iconic coats make the ideal switch from winter to spring for a beautiful closet update. 
Layering goes sheer
Winter saw us wrapped up in knitwear and cozy layers, but for spring, layering takes a lighter feel. Sheer fabric is nothing new in the fashion world, but this season, its versatile look is a great way to play with textures and silhouettes. Beautiful examples were shown on the House of Holland and Rickard Malone runways with some designers adding a touch of summer vibes with sheer layering over bikini looks.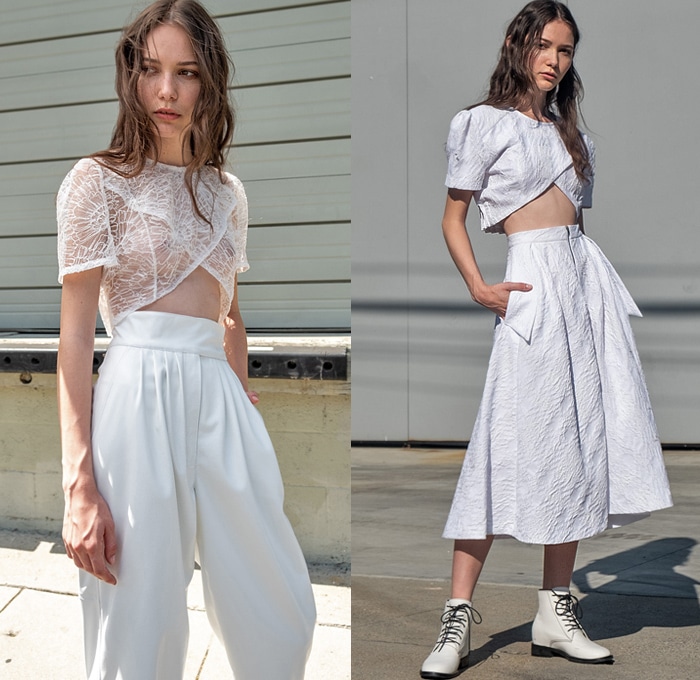 Broderie Anglaise texture
This iconic pattern is something we see every spring, but this season it has some unique twists. Taking inspiration from designers such as Erdem and Kate Spade, trends are likely to follow a more intricate style with irregular patterns throughout the design. There's also an emphasis on going big with this classic spring pattern, so maxi dresses and layered looks could highlight its influence this year. 
Casual tailoring
Tailored looks have been a big hit in recent autumn/winter collections. However, for spring, they take on a casual vibe. Instead of high-waists, low-slung styles have reigned supreme on the runways of Victoria Beckham and Jacquemus. Slouchy and sophisticated is the topic of the season and pairing this look with heels adds a touch of glam to a cool and relaxed style. 
Some other trends to watch out for include:
Supersized bags




Metallic leather




Mary-Jane shoes 




Maxi florals 




Wrapped ankles