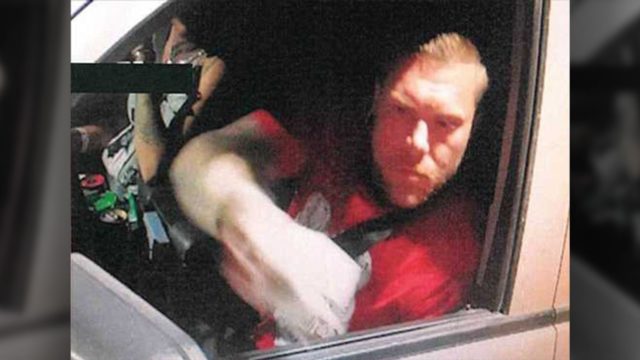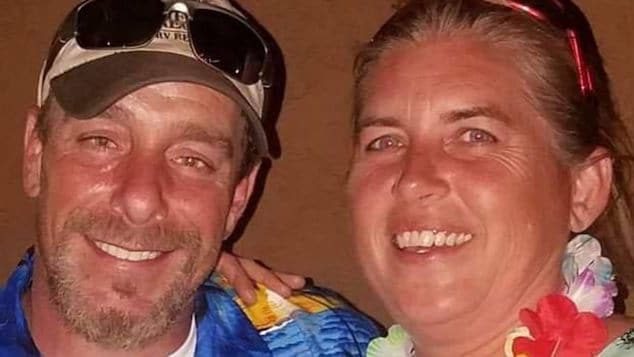 Adam Curtis Williams and Amanda Noverr sought in relation to murder of James and Michelle Butler New Hampshire couple found dead in shallow grave.
An arrest warrant was issued Tuesday in connection with the murders of a missing New Hampshire couple whose bodies were discovered in a shallow grave on a Texas beach last week.
Adam Curtis Williams, 33, was being sought for the theft of the murdered couple's pickup and RV, Kleberg County Sheriff Richard Kirkpatrick said. The bodies of James and Michelle Butler were unearthed on Padre Island, near Corpus Christi, foxnews reports. The couple's pickup and RV were stolen and driven to Mexico, the media outlet reports investigators saying.
Kirkpatrick also said a woman was being sought as a person of interest. He identified her as Amanda Noverr, 32.
'We believe these individuals may have absconded to Mexico,' Kirkpatrick said. He said his office was working with Mexican investigators to find the couple.
The couple's deaths follow James Butler, 48, and Michelle Butler, 45, renting out their house in New Hampshire in the summer of 2018, buying an R.V. and setting out to live anywhere but home. A dream that came to a tragic end 18 months later the nytimes reports.
Motive unknown: 
Investigators on Monday released a photo of Williams and Noverr in the Butlers' pickup crossing into Mexico at the Texas border on Oct. 21.
Tipsters who saw the photo provided information that led to their identities, Kirkpatrick said.
The sheriff described Williams, who had a number of tattoos, as 'armed and dangerous.'
He said Williams and Noverr were from Utah. He said he didn't know what their relationship was. Unclear is what led to the New Hampshire couple's murder. The nature of the couple's deaths was not revealed.
Texas Department of Public Safety, U.S. Border Patrol and park rangers are among the agencies aiding in the investigation, Kleberg County District Attorney John Hubert said.
'At this point we just don't have enough evidence to show that they are even our suspects in the murder,' Hubert said. 'At this point they're just people we want to identify and talk to.'
Suspect's previous criminal history:
Of note, Williams has had previous arrests. The Weber County Sheriff's Office posted a mugshot of Williams for an arrest in Utah.
KSL previously reported Adam C. Williams being arrested then in Utah after a long investigation leading to a drug bust. He and Melissa Bauer were arrested after being found with two pounds of marijuana, more than $3,200 in cash, four stolen guns, more than a thousand hydrocodone pills, and drug equipment.
Upon the wanted man's anticipated capture, Williams' bond will be set at $1 million, District Attorney John Hubert said during a November 5 press conference.
It is unknown how the persons of interest came into contact with the traveling couple, with authorities saying they may be from the area.
The deceased couple were last seen in Texas on Oct. 15. Family reported them missing eight days later after they missed a scheduled call.
Butler, and his wife, hailing from Rumney, N.H. had been living in the RV for the past 18 months as they traveled the U.S.
'I'm speechless, I guess,' the couple's daughter-in-law, Caitlin Roth, said in an interview Monday evening.
'They were good people, family people, they would do anything for anyone, give their shirt off their back for anyone,' she added.