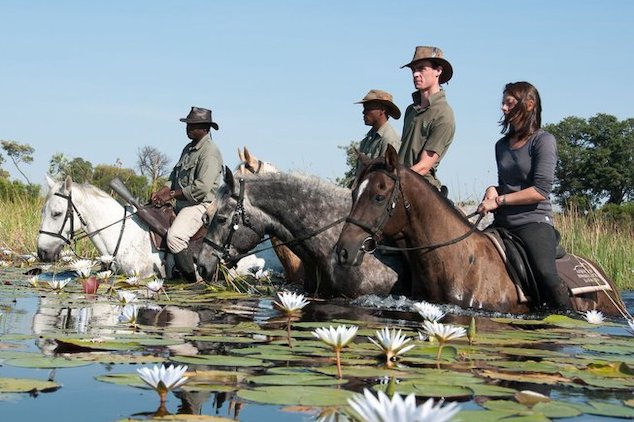 Top Equestrian Destinations: Horse lovers seeking travel spots allowing for exploring along horseback trails and other unique animal lovers holiday spots. 
You don't want to spend your holidays lounging around in front of a pool all day. You want to be out there riding horses instead! Thankfully, there are plenty of destinations around the globe that are perfect for keen equestrians like yourself, simply because they are home to amazing horseback trails. If you want to indulge in your passion while you are away from home, you should be sure to consider them the next time you are booking a vacation.
Here are five destinations that are perfect for keen horse riders:
Okavango Delta, Botswana
The Okavango Delta truly is a paradise for keen horse riders like yourself. If you want to get up close and personal with wildlife without obstructing it, then this is the equestrian destination that you should head to. When you embark on a Delta horse safari, you will find yourself passing all manner of creatures such as crocodiles, zebras, giraffes, elephants, leopards, and hippos as you travel from camp to camp.
Andalucía, Spain
Horse riding is an integral part of Spanish culture, especially in the autonomous community of Andalucía, which is why you should venture here in order to indulge in your passion for equestrianism. Here, you and your horse will be able to trot along wild sierras, travel along suggest coastlines, and explore thick forests.
Be warned; the temperatures are prone to soaring in southern Spain. Whenever you head out on horseback, make sure both you and your steed have plenty of water to ensure that neither of you suffers from dehydration.
Machu Picchu, Peru
Do you fancy your chances riding horseback along narrow mountain paths? If so, then you should take the Salkantay Pass to Machu Picchu in Peru. This trail will test your skills as a horse rider, that's for sure!
Mavrovo, Macedonia
Macedonia's Mavrovo National Park is just begging to be explored by horseback travelers. This untrammeled land is made up varying terrains. One minute you could find yourself carefully following a forest path, and the next you could be galloping through a field.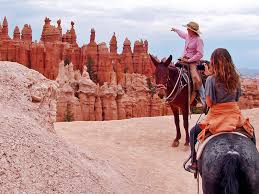 Bryce Canyon, U.S.
Bryce Canyon truly is one of America's best kept equestrian secrets. Here, you will be able to enjoy horseback rides that bring you up close and personal with a number of spectacular sights; amongst a great deal of many other things, you'll pass unique rock formations and ponderosa flora that is indigenous to Utah and can't be found anywhere else on planet earth. What's more, you'll be able to embark on trails that were frequented by none other than Butch Cassidy in the past.
If you want to ride like a real cowboy, then you should choose Bryce Canyon as your equestrian destination; if you don't fancy sleeping like a cowboy, fear not, as there are plenty of places to comfortably rest your head in this National Park, such as the Bryce Canyon Hotel. After a long, hard day of horse riding, this accommodation will be sure to help you rest and recuperate.
As a keen equestrian, if you head to any of the destinations listed above, you will be sure to have the time of your life.