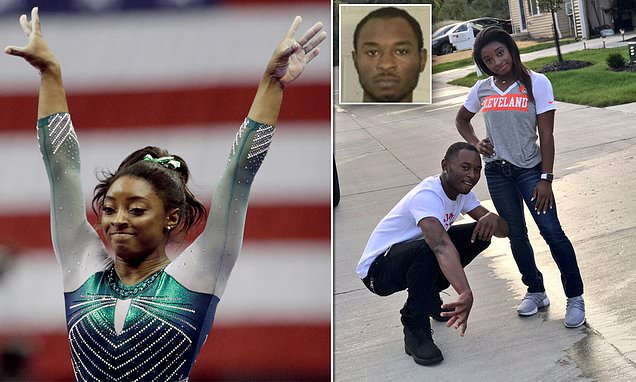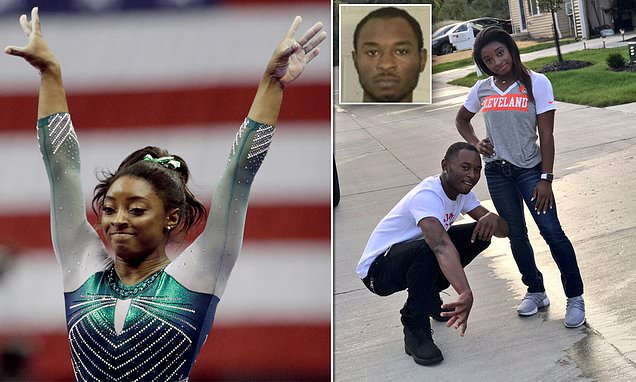 Olympic gymnast gold medalist Simone Biles brother,

Tevin Biles-Thomas

charged in Cleveland triple homicide which occurred on New Year's Eve. 
The brother of four times Olympic gold medalist Simone Biles has been arrested in connection with a shooting that occurred on New Year's Eve in Cleveland, Ohio, during a party at an Airbnb rental. The shooting left three people dead and two others injured.
Tevin Biles-Thomas, 24, was arrested Thursday, where he was booked on charges of murder as well as voluntary manslaughter, felonious assault and perjury, Cleveland.com reported.
Biles-Thomas allegedly took part in the shooting that happened before midnight on Dec. 31 at a party at an AirBnb rental apartment above a pizzeria in the Brooklyn Centre section of the city, according to a cited police report. 
The shooting happened after a group of people showed up to the party uninvited and were asked to leave, Cleveland police said. 
Devaughn Gibson, 23, DelVaunte Johnson, 19, and Toshon Banks, 21, were each shot multiple times and pronounced dead after the gunfire.
Two other men were also shot at during the shooting, only to survive their ordeal.
NBC reports Biles-Thomas being on active duty with the Army at the time of his arrest.
Biles-Thomas is in custody awaiting a Sept. 13 arraignment.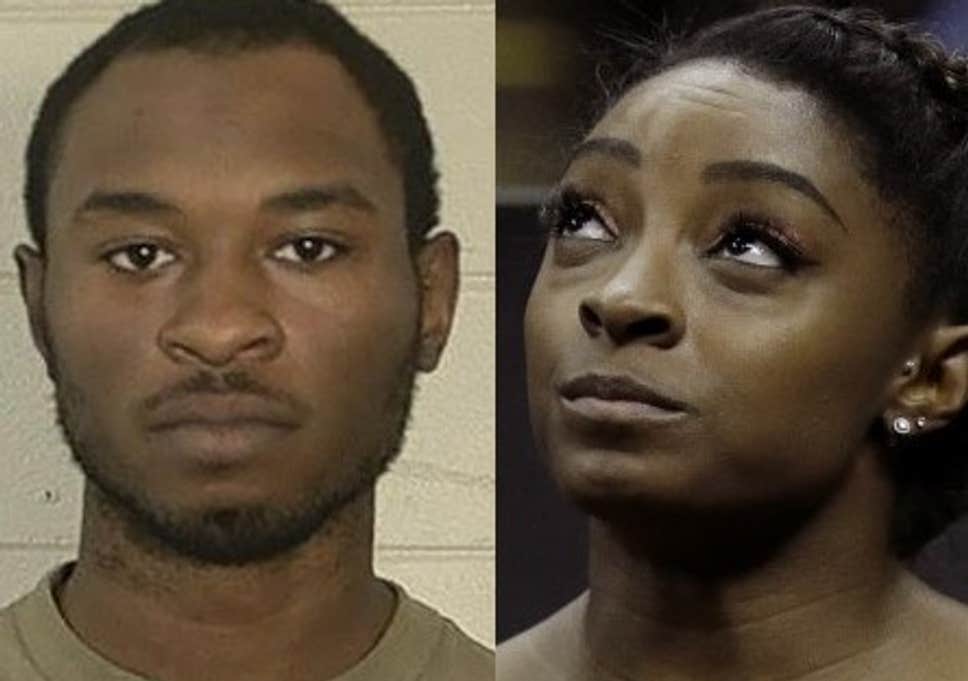 'I feel like you can always talk the talk, but you have to show up and you have to prove.'
In the police release on Biles-Thomas' arrest, Cuyahoga County Prosecutor O'Malley said, 'The relentless persistence of Cleveland Police Homicide detectives helped secure an indictment in this case. It is through their hard work that we can begin to seek justice for these victims.'
Simone, a four-time gold medal champion on the US gymnastics team, has not commented on her brother's arrest.
Biles, 22, has said she was adopted by her grandparents at age 6, and was placed in foster care at age 3.
'My biological mom was suffering from drug and alcohol abuse and she was in and out of jail,' Biles told Dancing with the Stars in 2017. 'I never had a mom to run to.'
During a recent interview with the Today Show, Biles said it felt 'incredible' after nabbing her sixth U.S. title with a historic triple-double last week.
Asked whether USA Gymnastics is changing following the arrest of the national team doctor, Larry Nassar, Biles said, 'I feel like you can always talk the talk, but you have to show up and you have to prove.'
Court records do not list an attorney for the much heralded gymnast's brother – while it remained unclear if the man had entered a plea.