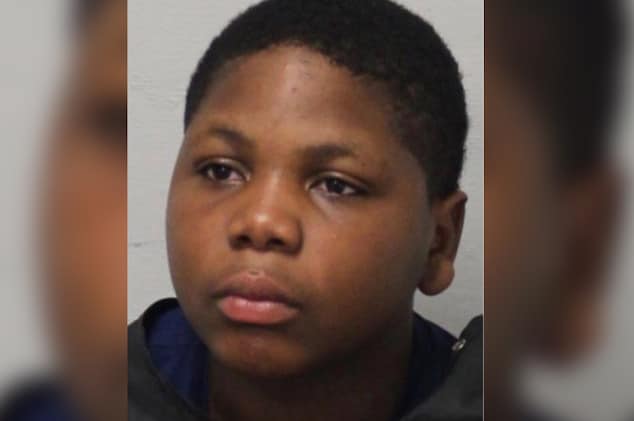 Jonathan Godwin Jacksonville, Florida teen boy babysitting 3 year old girl charged with murder after beating girl to death in an attempt to make her stop crying. Had previous instances of child abuse. 
A 14-year-old Florida boy has been arrested for allegedly murdering a 3-year-old girl that he was babysitting. 
Jonathan Godwin, of Jacksonville, is alleged to have repeatedly hit the toddler in her chest, back, legs and head with his fist and a belt in an attempt to get her to stop crying.
The 'incident' follows the teen having been 'left in charge to babysit' the three year old and two other small children on Aug. 16, according to the Jackson Sheriff's Office.
'While watching the victim for several hours, [Godwin] became annoyed with the victim for crying and repeatedly hit her,' cops said in a press release Friday. 'The victim was found unresponsive by [Godwin's] mother, and was transported to a local hospital where she was pronounced deceased.'
An investigation later revealed that Godwin, who was arrested Friday, having a history of 'abusing and burning another small child,' cops said.
Cops said he admitted to the abuse and also confessed to being involved in the little girl's death, which was ruled a homicide Wednesday. News of Godwins' arrest has left neighbors and social media users expressing contempt for the teen's mother. 
'How sad and shame on the mother,' posted a commentator on Twitter. 'He's just a child himself.'
Posted another user: 'She should face some type of charges.'
It remained unclear why the un-named mother chose to leave the abusive boy in charge of the small children.
'If the mother had known the background of this 14-year-old, she probably would have never left this child with this kid, given he had a history of abuse with other children,' News4Jax crime and safety expert Ken Jefferson said. 'When I heard about this case, it saddened my heart to know a 3-year-old is deceased.'
The Jacksonville Sheriff's Office has yet to say whether Godwin's mother would be facing criminal charges according to the nypost. The boy was being held on murder and aggravated child abuse charges.