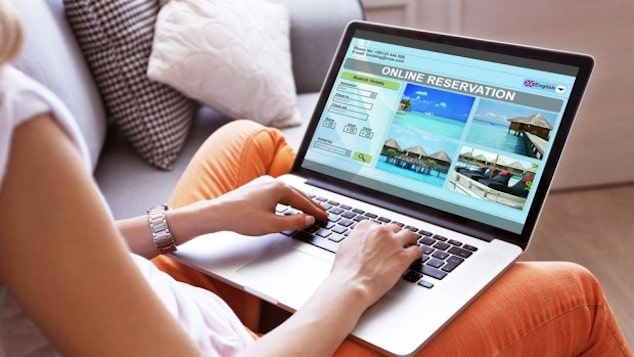 Searching for the ideal accommodation hotel online: Planning family or a business travel requires thought, budgeting and vetting based on price, location & reviews.
Are you planning on going on a business getaway or maybe you want to go on a family vacation? Whichever the case, going away from your regular routines and stress should be accompanied with lots of fun and a chance to relax and rewind.
You need to plan on the activities that you will be taking while away, and most importantly, you should work on your accommodation. Your trip cannot be complete without the right place to relax, and with so many hotel deals available, it can be hard to choose the one that will suit your specifications.
If you are in the search for the best a comfortable and convenient accommodation to take you through your getaway, here are a few tips that should guide you through your search.
Set a budget
This is the most crucial thing to do before embarking on your search for the right hotel. You need to set aside an amount that you can comfortably afford to pay for your accommodation.
Remember that your trip will involve other expenses, and you do not want to focus most of your funds on only one aspect. You have to balance everything; otherwise, you might pay for the hotel only to run short of transport money and funds to spend on other activities during your getaway.
Setting a budget makes your search easier since you can narrow down the results to a particular range of amount that you feel you can afford. You can easily find good cheap hotels, but only if you do an in-depth search and explore the different options to get one that suits your budget.
Do an online search
There are lots of online platforms where you can start your search for cheap accommodation. You will find lots of hotel listings online based on the location, and you can then filter the results based on the features and amenities that you are looking for. The best part about doing an online search is that it exposes you to a wide range of options and the more the choices, the easier it is for you to find a hotel that suits your exact needs.
Check the reviews
The most important thing to check when going through your online search is the reviews. You can never go wrong by checking what other people that have stayed in that hotel before have to say about it. You should filter the reviews, so you can see those that were submitted by business travelers if you are on a business trip or families reviews if you are going on a family vacation. Ensure that the positive reviews are more than the negative ones as that shows that a lot of individuals enjoyed their stay there and loved the services.
These three tips should be enough to guide you through your search for the ideal accommodation hotel. Do not forget to check the location and convenience depending on where you intend to spend most of your time when you are not at the hotel, and if you follow these tips, you will undoubtedly find a hotel that will fit your needs and budget.