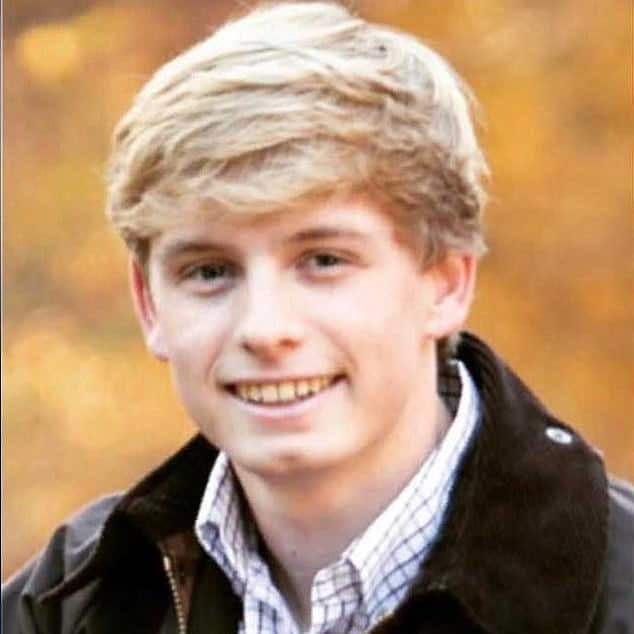 Thomas Few Clemson University student and fraternity brother falls to his death from building rooftop as investigators seek to find out if alcohol was involved? 
Investigators are seeking to discover whether a South Carolina university student who fell off the roof of a home near campus was under the influence of alcohol.
Thomas Heard Few, 20, of Greenville, was rushed to hospital after falling from a rooftop near Clemson University, where he was enrolled as a student.
Police found Few lying on the ground in front of the home on 176 Old Greenville Highway in Clemson after the fraternity brother falling just after midnight, Sunday.
The home does not have any official affiliation with the university, according to WYFF-TV.
The student was transported to Greenville Memorial Hospital where  he was pronounced dead, according to the The Greenville News.
It remained unclear how Few made his way to the roof and his intent upon making his way towards the roof.
Investigators said they didn't believe foul play was involved but alcohol may have played a factor.
Clemson University student remembered: 
Clemson University released a statement on Sunday saying that Few was a junior construction science and management major.
'Thomas was a valuable member of the Clemson Family, and we are deeply saddened by his passing,' said Associate Vice President for Student Affairs and Dean of Students L. Christopher Miller.
'Our hearts go out to his family and friends during this difficult time.'
The medical examiner's office is scheduled to perform an autopsy on Few's body on Monday.
Few was a member of the Kappa Alpha Order fraternity at Clemson.
The organization says it is in touch with campus administrators at the university in an effort to understand what happened.
'Kappa Alpha Order and our members at Clemson mourn the tragic loss of a member due to an overnight accident,' Lyons said in a statement.
'All are grieving for his family and friends.'
Few is the fourth Clemson student to have died in the past two months.