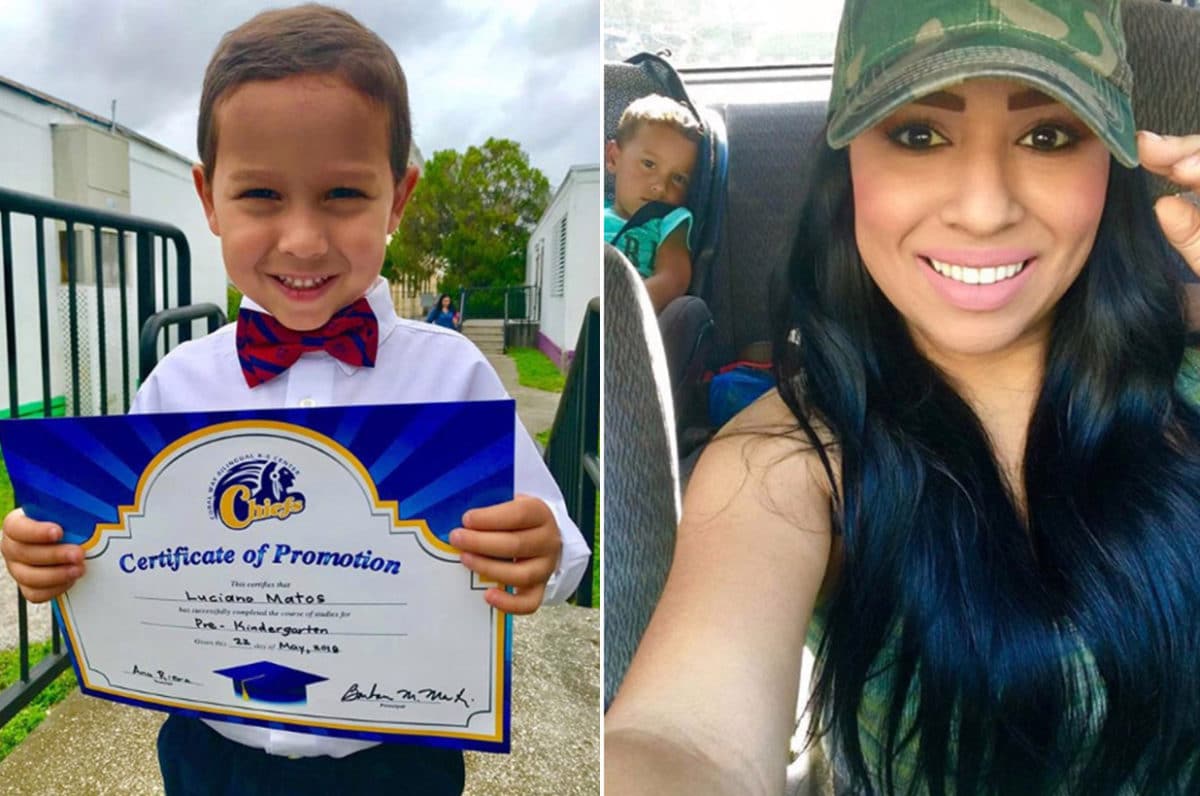 Solanye Virginia Matos (Solange Matos) identified as the Miami mother who threw herself and five year old son to their murder suicide deaths from 20th floor.
A 37 year old woman has died after throwing her five year old son off the balcony of a Miami high-rise building and jumped to her own death.
Emergency crews responded to reports of a 'jumper' Monday evening at Rise Brickell City Centre condos and discovered a mother-son duo dead, WSVN reported.
The mother whom relatives identified as Solange Matos, also known as Solanye Virginia Matos, was unresponsive in shrubs, according to Telemundo.
Her child was found on the building's sixth-floor terrace and rushed to Jackson Memorial Hospital, where the boy was pronounced dead. 
Relatives have since identified the deceased boy as Luciano Matos.
Police said the incident is being investigated as a murder-suicide. It had been initially thought the pair may have fallen 'accidentally'. 
Solanye Virginia Matos had made threats earlier that evening:
Investigators believe the mom killed her son by throwing him from around the 20th floor before she jumped.
Fire officials said they had received a call earlier from a family member saying a woman named Solange had been threatening to jump.
'My family group is heartbroken and full of tribulation,' a family friend wrote on Facebook in Spanish.
'It's horrible, so sad. You think the worst, especially cause you're a mom,' Maria Elias, who lives in the building, told WTVJ.
The victims' family said there were no warning signs that the mom planned to harm her son. Authorities have yet to say what may have motivated the mother. 
Brickell City Center is a $1.05 billion shopping and cinema complex in Miami, located between 7th and 8th Streets on both sides of South Miami Avenue and east of South Miami Ave on the north side of 7th Street. It remained unclear if Matos was a resident of the adjoining high rise building.