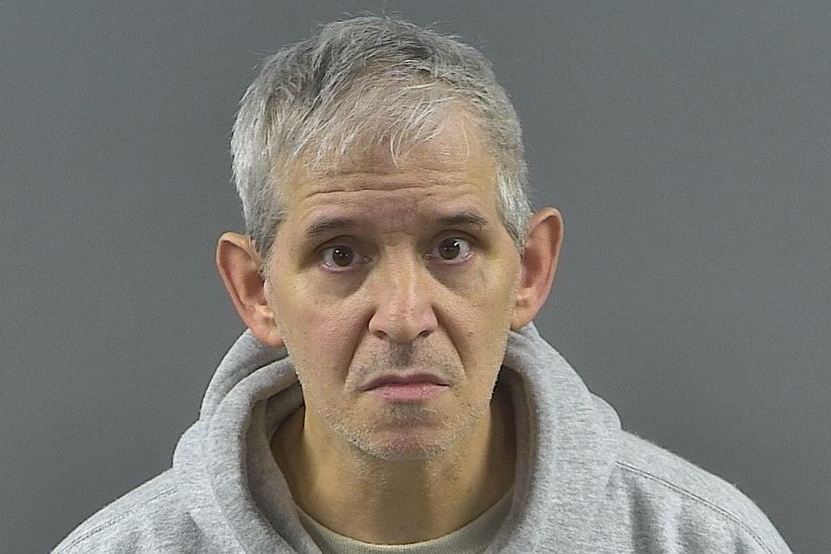 James Phillips MAGA hat opponent pulls gun on couple wearing red Make America Great Again caps at Kentucky discount store. 
A Tennessee man has been arrested after pulling a gun on a couple wearing 'Make America Great Again' caps in a Sam's Club store.
Police said James Phillips, 57, donned a veterans hat Saturday in Bowling Green, Kentucky, when he got involved in a heated exchange over the other customers' MAGA hats.
Dissent over the MAGA hats comes in relation to the headwear being an overt symbol of President Donald Trump's campaign for office and what many regard 'white nationalist' sensibilities.
The police report stated Phillips admitted flipping off a couple inside the wholesale store because of the red baseball caps, WKNY reported.
The other customer, identified as Terry Pierce, then confronted Phillips, who brandished a firearm, authorities said.
'[He] stuck it in my face, backed up and said, 'It's a good day for you to die,'' Pierce told via WBKO.
Pierce said he responded, 'Then pull the trigger. Put the gun down and fight me or pull the trigger. Whichever one you want.'
Phillips allegedly left the store, but the couple followed him to the parking lot, where their argument continued, according to officials.
Police said witnesses corroborated Pierce's claims that Phillips pulled a gun on him.
'I have as much right to wear that hat and support my country and my president as he has not to,' Pierce reiterated.
In his rear right pocket, Phillips was carrying a concealed .40 caliber Glock with a bullet chambered. He had two extra magazines in his left cargo pocket, according to his arrest citation.
Phillips holds a concealed carry permit from Tennessee which has a reciprocal agreement with Kentucky for concealed carry licenses.
Phillips was arrested on a first-degree wanton endangerment charge and booked at Warren County Regional Jail where he remains pending $10K bail.